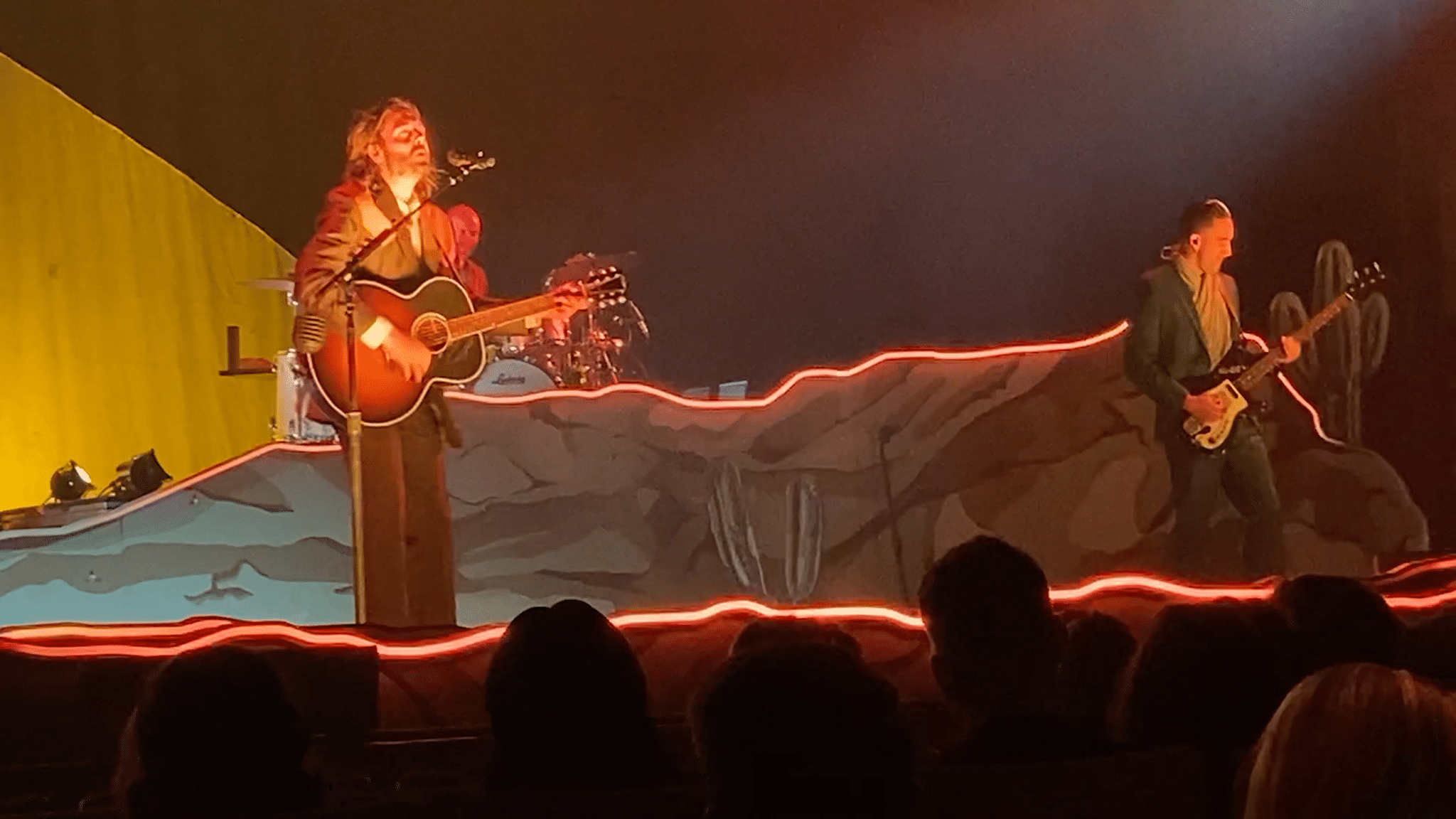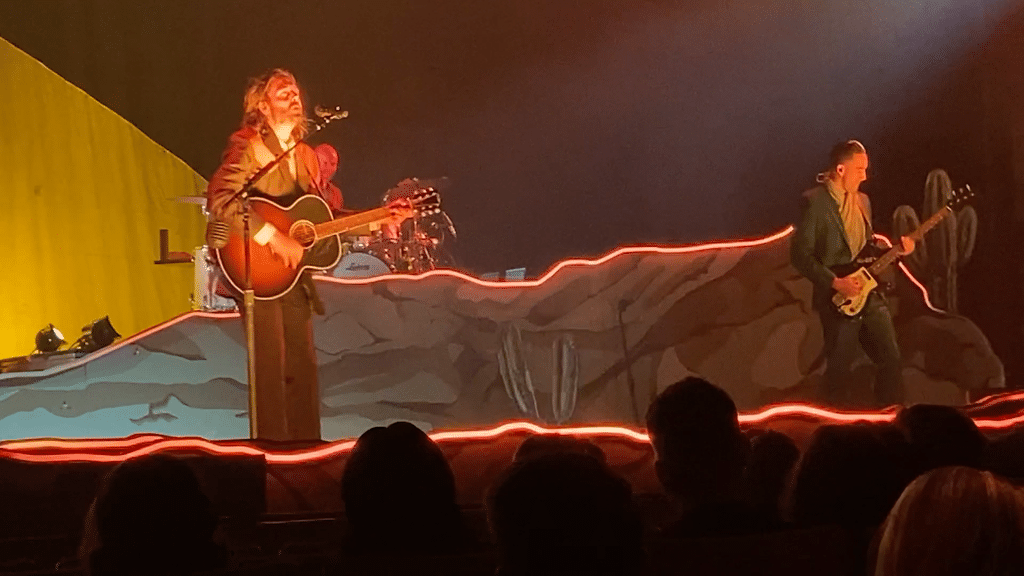 Indie rock band Lord Huron gave fans a packed, impeccable night of music at their sold-out Hult Center show Saturday night.
Playing songs from across their discography, the band enthralled concert goers with a top-notch, well-paced setlist, a polished presentation and lovely, atmospheric lighting.
About Lord Huron
At the center of the L.A. based-band's unique sound is the creative force of musician Ben Schneider. Initially an art school major and artist, the gifted Schneider learned about music playing his father's guitar, after which he recruited some of his friends to form a band.
Among his musical influences are Bob Dylan, Leonard Cohen, and Kate Bush. Schneider was raised in Michigan, and the band gets its name from Lake Huron.
For those new to Lord Huron their music has been described as "Mythic Americana," an apt label.
From Cosmic Pizza to The Hult
It's a fun thing to watch a band rise to fame from their inception.
Ten years have passed since their below-the-radar "Lonesome Dreams" release brought us touching, timeless tales that tugged our heartstrings.  And though their songs have been used by many Netflix shows, last year's "Not Dead Yet" was their very first number one on the alternative charts.
Admirably, with each album release Lord Huron has grown their fan base. And the posh Hult Center with a seating capacity of close to 4,000 is a long ways from the time they played Eugene's funky "Cosmic Pizza" – a point Schneider jokingly shared with the crowd.
Show highlights
Saturday night's highlights?
They include cinematic "Mine Forever" from newest album "Long Lost," and tender "Meet Me In The Woods" from their second "Strange Tails" release.
Fast-paced, edgy performances of "Secret of Life" and "Ancient Names (Part I)" from their 2018 "Vide Noir" were electrifying.
Romantic ballad "Wait by the River" – sung with showmanship and finesse by Schneider – was another standout.
At times, fans seemed almost mesmerized. Schneider is an excellent songwriter, after all, penning lyrics like "When the ocean drinks the sky / And the city winks its eye."
The band was polished, and touring keyboardist and vocalist Misty Boyce was exceptional.
Adding excitement to the night, Schneider donned a skeleton mask with a movable jaw for extra drama during the show's latter half.
Saturday night's show was capped off with rich and evocative "Ends of the Earth" from their 2012 "Lord Huron" debut.
To close out, a long and well-earned standing ovation brought band members back for a fan-favorite; nostalgic, triple-platinum "The Night We Met."
Throughout the night, The Hult Center's exemplary sound system was icing on the cake.
Erin Rae
Opening for Lord Huron was Nashville-based Erin Rae.
She wooed the crowd with her sweet, pure vocals, and with songs from her new album "Lighten Up."
Her lead guitar player is someone we'd love to hear more from.
Lord Huron's tour moves next to show dates in California, Washington, Utah and Colorado. Happy Trails!
That's a wrap.
Thanks for listening to KRVM and supporting listener-powered radio!