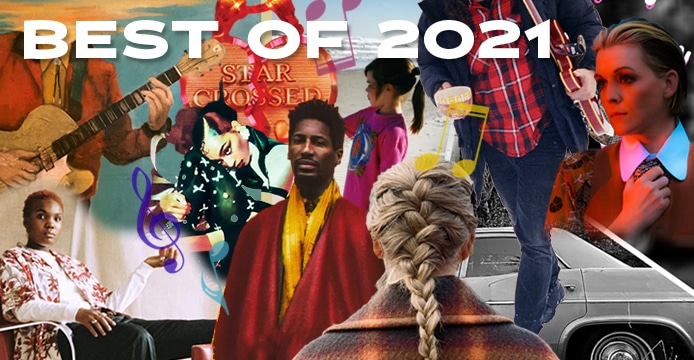 After a relatively quiet 2020, this year a flood of new music hit the market. What rose to the top?
Looking back
Adele dropped beautifully vulnerable, much anticipated "30" last month. Pop star Billie Eilish gave us phenomenal "Happier Than Ever" in June. Ed Sheeran released new '=' to mostly positive reception.
Leon Bridges dropped lovely, ambient "Gold-Diggers Sound." Americana newcomer Allison Russell's "Outside Child" received deservedly wide acclaim. Rhiannon Giddens gave us intimate, wondrous "They're Calling Me Home," recorded under quarantine in Ireland.
New to the pop scene was Los Angeles-based Olivia Rodrigo who dropped critically acclaimed "Sour" in May. And Coldplay gave us euphoric concept album "Music of the Spheres" in October. All this, plus numerous EP's from many quality indie bands and artists.
In short, it was a spectacular year for new music.
Top Ten
Here's my annual roundup of the year's best albums.
Arlo Parks  "Collapsed in Sunbeams"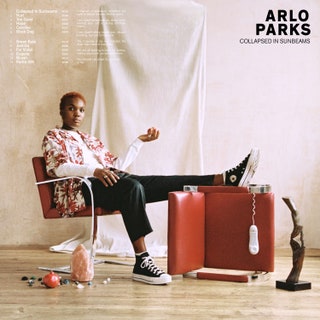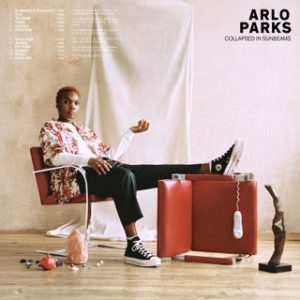 London singer-songwriter Arlo Parks made a splash in the music world this year. She won Breakthrough Artist at the 2021 Brit Awards, then took home the prestigious Mercury Prize in September.
Her intimate, touching "Collapsed in Sunbeams" debut released early this year. "Sunbeams" boasts Parks' lilting vocals with smooth touches of acoustic guitar and synth.
Tracks are crisp, relatable, polished. Dreamy "Green Eyes," for example, delivers a compelling message about self-acceptance. Comforting "Hope" soars with a catchy melody and spot-on percussion.
When it comes to music, Parks says she always trusts her "gut feelings." It's paid off.
Celeste "Not Your Muse"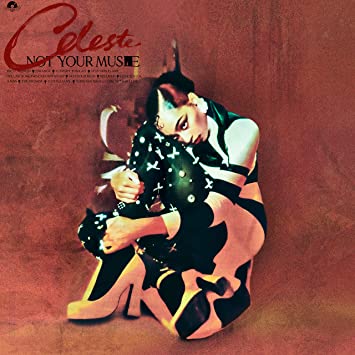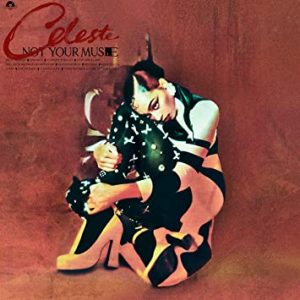 Celeste Waite is Great Britain's newest pop icon. Not yet widely known here in the U.S., the American-British singer-songwriter gifted us this year with "Not Your Muse," her debut.
"Not Your Muse" artfully blends bright pop songs with pensive ballads perfect for Waite's unique, sultry vocals.
New romance in your life, anyone? Dance track "Tonight Tonight" is an explosion of engaging jazz pop.
And watch for heartfelt, soulful "Ideal Woman." 
"Love is Back" is the shining pop optimism we need right now. "A Kiss" is timeless and transcendent, and sure to be covered by other artists.
Waite received the BRITs' Rising Star Award last February. "Not Your Muse" is a promising debut from an artist to watch.
Lord Huron "Long Lost"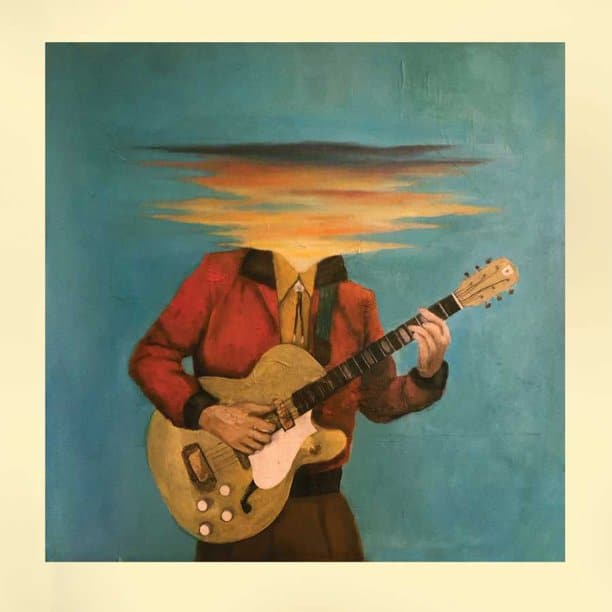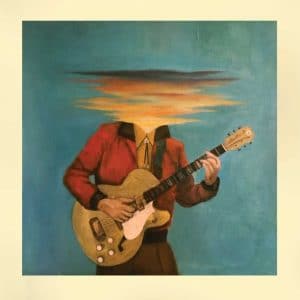 Indie band Lord Huron released superb "Long Lost," their fourth studio album, in May.
This time around the band is steadfastly focused on timeless, haunting compositions about love and loss.
Early on comes exquisite alt-country "Mine Forever." Like the rest of the album, it boasts imaginative vocals, spectacular harmonies and an expansive, cinematic sound. Toe-tapping "Love Me Like You Used To" is perfect folk-rock for heartache. "I Lied," a duet sung by lead singer Ben Schneider and Allison Ponthier, is gorgeous.
The title track describes a blissful respite into nature. It's akin to a modern day Roy Orbison rhapsody.
And the atmospheric good vibes just keep coming.
Why this gem of an album didn't receive a Grammy nomination is a head scratcher. "Long Lost" is on our playlist. Here's proof that Lord Huron spent their time wisely during last year's lockdowns.
Jon Batiste  "We Are"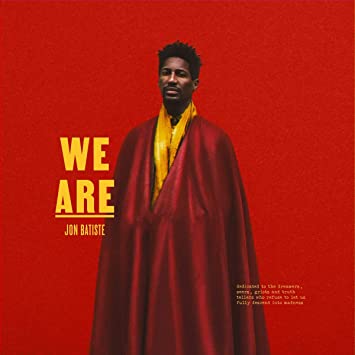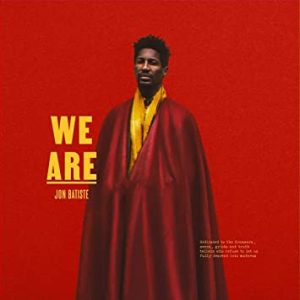 "We Are" (on KRVM's playlist) is Jon Batiste's fifth studio release.
The album's engaging, expansive vibe is a perfect anecdote for these trying times. The Colbert Show Music Director – a native of New Orleans – gifts music lovers with thirteen exceptional R&B/Soul tracks (nineteen, if you buy the Deluxe edition).
Batiste graduated from New York City's prestigious Juilliard music school, and it shows. On the new album we might hear jazz, hip-hop or soul, but no matter the genre, it's all good.
"I Need You" is pure joy, and a perfect soundtrack for your New Year's Eve party.
Title track "We Are" boasts the St. Augustine High School Marching 100 marching band, and a gospel choir. It honors, powerfully, the protest marches of last year's Black Lives Matter protests.  
Listen also for exuberant "Freedom," high-spirited, jazzy "Adulthood," and "Cry," with its stellar blues guitar solo.
On moving "SING," Batiste's pitch-perfect falsetto, alternately poignant and joyous, is astounding.
Kacey Musgraves "star-crossed"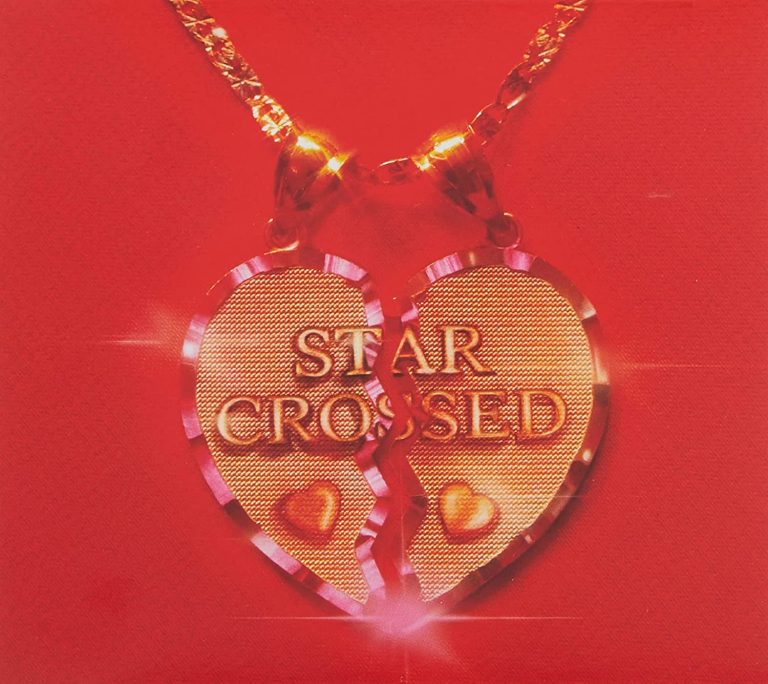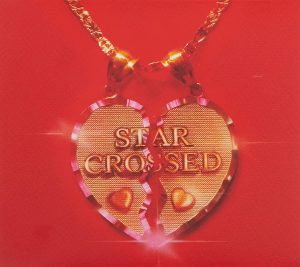 Here's an album to soothe us through dark winter days and beyond. Released in September, Kacey Musgrave's newest explores the incremental deterioration of intimate relationships. "Let me set the scene," she croons.
"Star-crossed" is a pop album with touches of dance, rock, psychedelic music, even jazz flute. The gorgeous title track – embellished with lush electronic synth beats – is interstellar. The album's rich sound may derive from the discerning ear of veteran mastering engineer Gregory Calbi.  
Hit single "Justified" scores points for its ability to convey the raw, mixed emotions that come with divorce.
"I think that there is always reward in choosing to be the most vulnerable," Musgraves, a Texas native, said recently. "I have to remind myself that's one of the strongest things you can do, is to be witness to being vulnerable."
Nostalgic, playful "Simple Times" tugs at the heartstrings. Who among us hasn't yearned for times long-gone, or the simpler days that preceded COVID?
With "There is a Light" Musgraves comes full circle. Not to sound too corny, but she's found the hope that comes from within.
She's wrapping things up, and closes with finale' "gracias a la vida." Sung in Spanish, it's beautiful, touching, memorable.
The War on Drugs  "I Don't Live Here Anymore"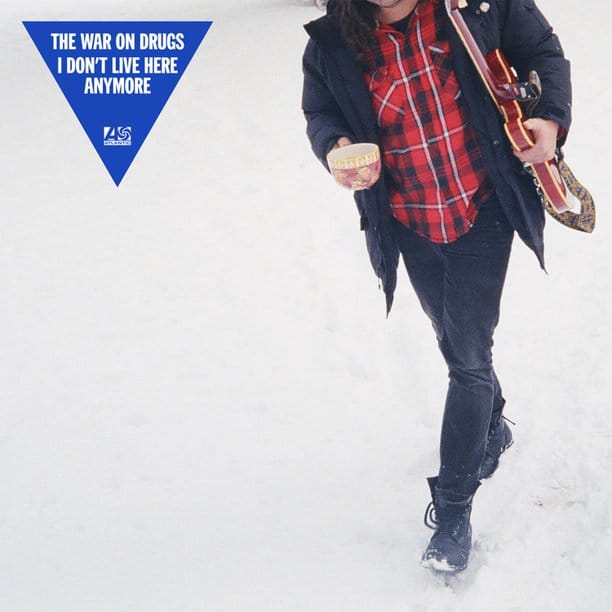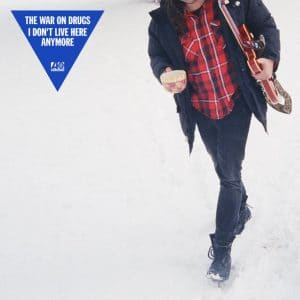 The War on Drugs are beloved for their unique hypnotic roots-rock sound. Their 2017 "A Deeper Understanding" won them a Grammy the following year for Best Rock Album.
New "I Don't Live Here Anymore" delivers a dreamy, top-notch collection of heartland rock n' roll. It's a hard-driving but intimate collection of tracks bursting with musical textures and lovely nuanced layers of sound.
Lyrical themes are of searching, overcoming challenges, reflection and fatherhood. It was recorded remotely during last year's lockdown,
Cinematic "Harmonia's Dream" boasts soaring chords, a rich synth vibe and War on Drugs' trademark driving beat.
And don't miss the stunning, guitar-embellished title track. This shimmering rock anthem features backing vocals by New York band Lucius. It's among the year's top rock tracks.
Warm and expansive, "I Don't Live Here Anymore" is a perfect soundtrack for your next road trip.
The Sizzos "She's Driving Down"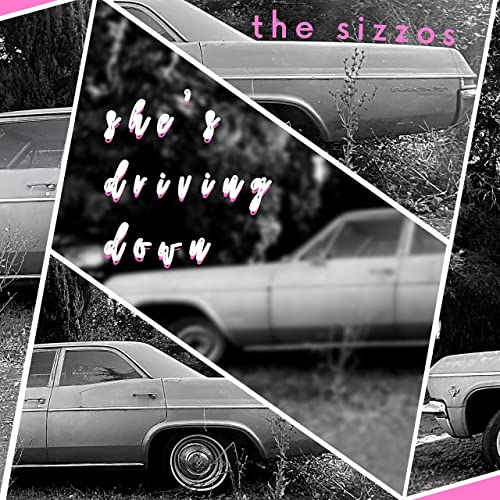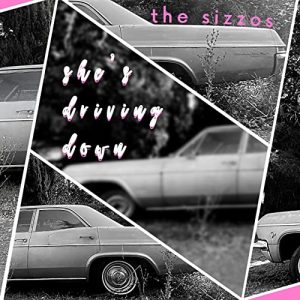 This year's under-the-radar success story comes from Portland Oregon's The Sizzos.
Frontman George Zaninovich has 20+ years playing guitar and writing songs for Portland and San Francisco bands. "She's Driving Down" is his first solo project.
"Driving Down" is a solid collection of diverse, noteworthy alt-rock tracks that merit repeated listens. Zaninovich says the the pandemic and last year's protests for racial equity influenced the album.
Moods vary, from subdued "Franklin Roller" and bluesy "Glass Bird" to mysterious "Tule Fog." Collaborators include Kabir Green (vocals) and Joe Dagostino (slide and EBow).
Watch for celebratory "Cut Loose." About friends, family and Robert Cray, it boasts an expansive vibe, lead guitar sizzle and alluring harmonies.
Sarah Jarosz "Blue Heron Suite"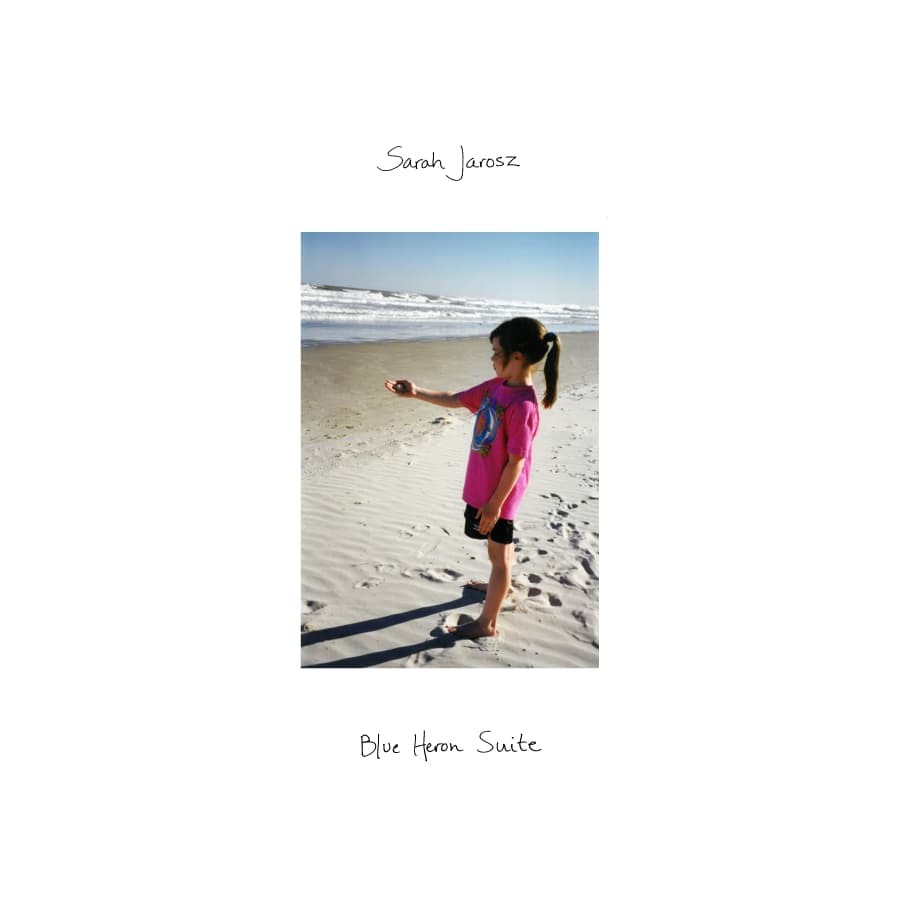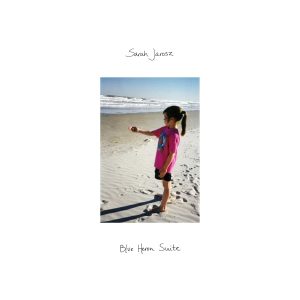 Highest praise for Sarah Jarosz's "Blue Heron Suite," released in May of this year. "Suite" centers on an emotional year for Jarosz, the year her mother was diagnosed with cancer.
The album originates from a 2018 work commissioned by the Massachusetts 2017 FreshGrass Festival. Acoustic instrumentalist Jarosz is joined by Jefferson Hammer (guitar and harmonies) and Jeff Picker (bass).
"I like to think of the song cycle (on Blue Heron Suite) as a quiet acknowledgment of life's many uncertainties," says Jarosz. "You never know what will be thrown your way, but you can always work to try to face the highs and the lows with grace and strength."
Jarosz's sparse arrangements on "Suite" are meditative and powerful, solidly capturing the subject matter. Reflective "Morning," for example, weaves together guitar, bass and vocals most exquisitely. Somber bass, finger-picked guitar and Jarosz's bright vocals convey tension and resolution throughout.
"Blue Heron Suite" was recorded at Reservoir Studios in New York City. This delicate, evocative piece is meant to be listened to start-to-finish.
Brandi Carlile "In These Silent Days"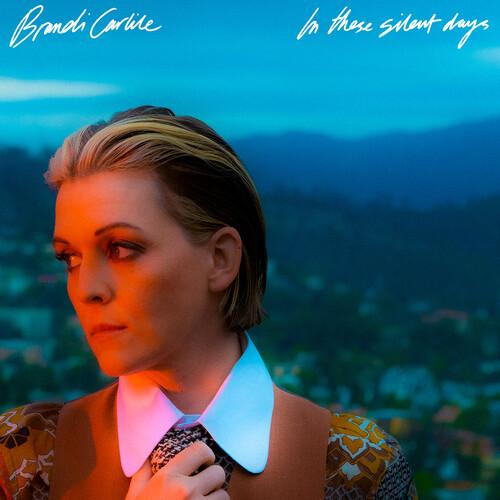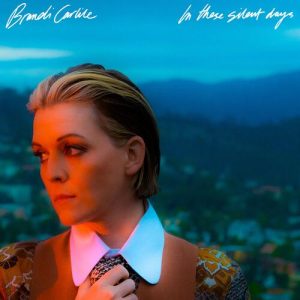 Brandi Carlile has done it again. The seasoned, charismatic musician really only emerged from the shadows with the 2018 release of "By the Way, I Forgive You." It earned her a Grammy nomination for Album of the Year, and, much wider exposure.
She released "In These Silent Days" this fall. It's a hefty collection of tracks that satisfy.
"You and Me on the Rocks" is a lighthearted ode to relationships, boasting punchy harmonies within a Joni Mitchell Blue-inspired arrangement. "Sinners, Saints and Fools" is classic Carlile. It's a commanding storyline told rock n' roll style, all the while throwing punches at organized religion.
"Stay Gentle" is like a musical tincture. It's a good reminder that often songs with the most staying power are the sincere, simple ones.
"This Time Tomorrow" could've come straight off Carlile's first record – simple, honest, heartfelt. Her vocals on heartbreaking "Right on Time" are unparalleled. She performed rock track "Broken Horses" on Saturday Night Live to warm reception.
Based in the Pacific Northwest, Carlile is an artist who has never yet released a weak album. "In These Silent Days" is another for your collection.
Taylor Swift "evermore"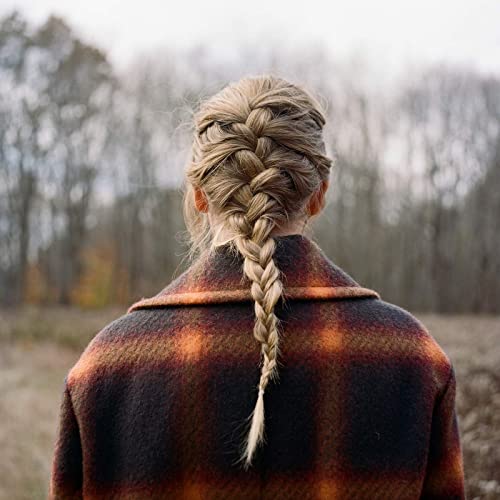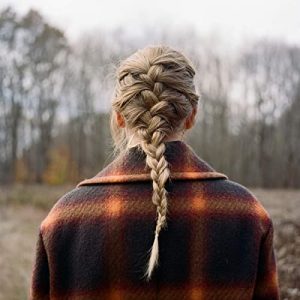 Taylor Swift's "folklore" took Album of the Year in 2020. She released its sister album "evermore" a scant 5 months later.
The talented, prolific Swift has a way of making creative, complex songwriting look easy. Could "evermore" earn her another Grammy? Let's take a look.
Like "folklore," "evermore" finds the artist penning more songs in the singer-songwriter genre. She's also expanding horizons.  Within "evermore"'s first three tracks the artful Swift takes us from finger-picking chamber folk ("willow") to a sorrowful piano ballad ("champagne problems") to lush, fast-paced pop ("gold rush"). Musically, you could say "evermore" approximates a book of short stories. But that would be simplifying it, as 3 to 4-minute tracks like "tis the damn season" "cowboy like me" and "no body, no crime" contain enough storytelling material for entire movie scripts.
She's accompanied on "evermore" (on KRVM's playlist) by Aaron Dessner (The National), Justin Vernon (Bon Iver) and long-time collaborator Jack Antonoff. But it's clear it's Swift at the helm of sonically rich "evermore."
In addition to a diversity of stories and styles, there's a depth to these tracks that ensures them longevity and staying power. People will be spinning these tunes for years to come, and that's something not seen too often in contemporary music.
We might assume "evermore" won't win Album of the Year because "folklore" just received that title. The Recording Academy has a lot to think about because "evermore" is a pop-folk masterpiece.
More 2021 music picks
Looking for a few more holiday gift ideas? Here's a few more highlights from the year!
Big Red Machine – "How Long Do You Think It's Gonna Last"
Japanese Breakfast – "Jubilee"
Fleet Foxes – "Shore" **
Glass Animals – "Dreamland" **
Fruit Bats – "The Pet Parade"
Black Pumas – "Capitol Cuts'
** Included in my 2020 Top 10
That's a wrap!
What a wonderful, musically-filled year it's been.
Thanks for listening to KRVM, and supporting listener-powered radio!