Singer songwriter musician Amos Lee brought his unique soul-folk-blues sound to town with a concert at Eugene's McDonald theater and he delivered another stunning performance.
The 42-year-old ace musician is currently touring to promote his new album "Spirit."
Lee has recorded 6 albums on Blue Note Records and toured with a bevy of famous musicians: Elvis Costello, Paul Simon, Adele, Bob Dylan, Jack Johnson and Norah Jones, among them.
His 2011 "Mission Bell" release debuted at No. 1 on the Billboard 200 chart, and included his much beloved hit single "Windows are Rolled Down."
His sophisticated, R&B-flavored new "Spirit" album has been out only 2 months. Have a listen to the title track:
Spirit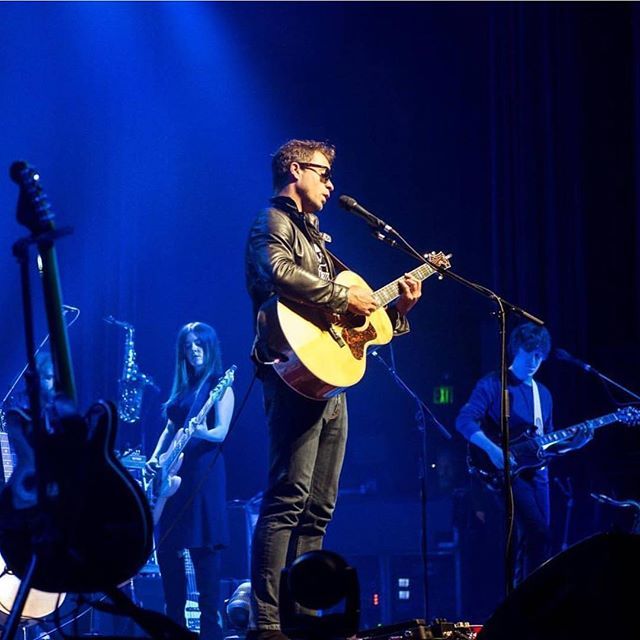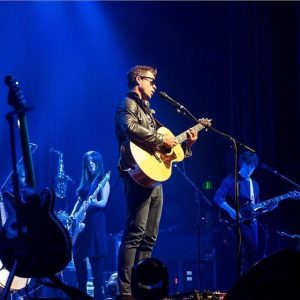 Lee sparkled at last Eugene show
Lee last performed in Eugene early in 2014 when he gave fans a stunning performance.
Playing for  more than two hours alongside his stellar 5-member band, the night's engaging performance encompassed more than 25 instruments (squeezebox, banjo and mandolin among them). At that show, Lee's demeanor, set-list and showmanship were impeccable.