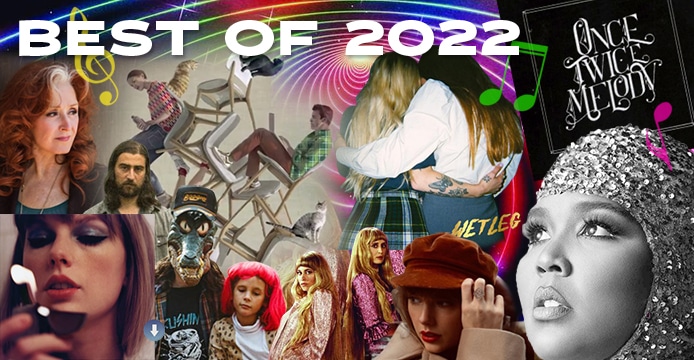 This year saw a profusion of superior album releases across all music genres.
Coldplay, The Weekend, Brian Eno, The Black Keys, Beyonce, Sharon Van Etten and Harry Styles had top-notch albums. There were also first-rate recordings from George Ezra, Wilco, Father John Misty, Tate McRae and Adele.
You say there was so much music out there you couldn't decide what to buy?
Here's a few of my top picks.
Kurt Vile – "Watch My Moves"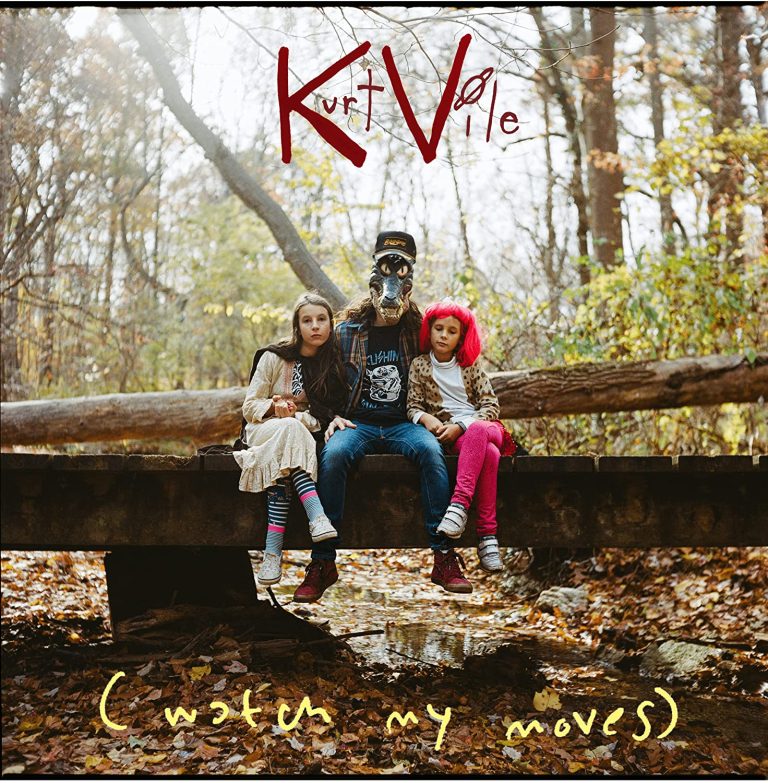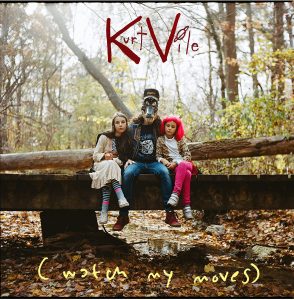 With "Watch My Moves," the former lead guitarist of rock band The War on Drugs focuses on the here and now.
His dreamy, meandering psych-folk tracks are hard to resist. Recorded in Vile's new home-based studio, "Moves" conveys a man at peace with life and with himself.
Watch for "Palace of OKV in Reverse," a complex, gorgeous low-key jam. His free-wheeling "Flyin (like a fast train)" is a perfect answer to life's pressures. And like much of the album, upbeat "Hey Like a Child" feels like an afternoon walk in the summer sun.
"Mount Airy Hill" might be the album's centerpiece. It's impressionistic dream pop with sublime guitar and Vile's straightforward storytelling.
In short? "Watch My Moves" is Kurt Vile's best work yet.
Wet Leg – "Wet Leg"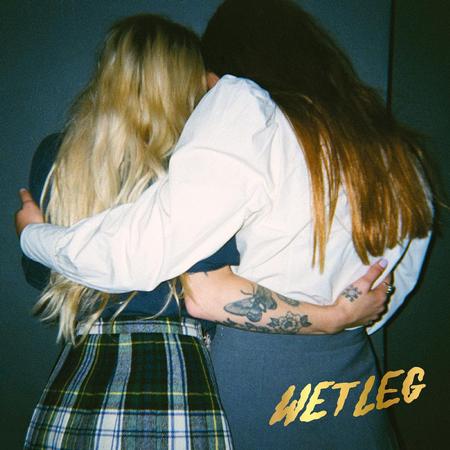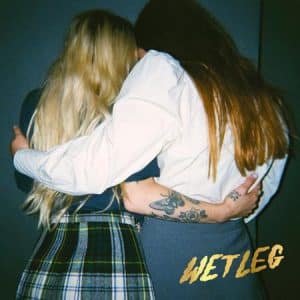 One of this year's most delightful music highlights came from England's Wet Leg. Rhian Teasdale and Hester Chambers excel at catchy post punk rock with great hooks and clever lyrics.
Of course if you've been paying attention you've already heard exceptional "Chaise Lounge." The catchy tongue-in-cheek hit single was written in a day.
Other not-to-be-missed tracks from the rhythm-guitar duo: playful "Being in Love," sassy "Angelica" and dance track "Wet Dream."
Everything here is musically tight, engaging and often humorous.  "I don't want us to ever lose sight of having fun," says Teasdale. Maybe that's why NME called the album "an instant classic."
In short, seeing Wet Leg's album debut enter U.K. charts at #1 was a thrill.
They're nominated for several Grammys, including "Best New Artist."
Here's wishing them all the best.
Taylor Swift – "Midnights"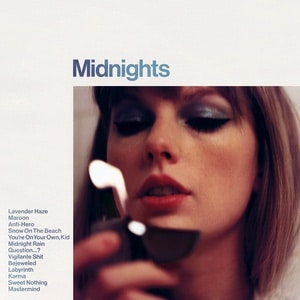 Reflection, revenge and midnight confessions are the inspiration for Taylor Swift's "Midnights," a concept album. The new release keeps breaking streaming records and is Swift's fifth to quickly sell more than a million copies.
Musically, "Midnights" is packed with synth and reverb. The album also triumphs with exceptionally choice lyrics, giving fans lots to consume.
Swift is a master at setting the scene, and excels at being an honest, unflinching, articulate storyteller. For instance, the way she recounts a New York City romance on mournful "Maroon." Listen also for tender, whimsical "Lavender Haze," intimate "Mastermind" and autobiographical "You're on Your Own, Kid."
All 13 tracks were produced by Swift and longtime friend Jack Antonoff.
"Midnights" apex is hit single "Anti-Hero." The lush electro-pop track explores Swift's insecurities in ways both commanding and cathartic. "This song is really a guided tour through all the things I tend to hate about myself," says the artist.
Of the seven bonus tracks, "The Great War" and "Would've, Could've, Should've" are masterworks. One could question the bonus track designation, but let's not quibble. Both tracks were co-written with Aaron Dessner (The National, Big Red Machine).
It's a cinch "Midnights" will be Grammy-nominated come 2024.
That's a ways away, but things look promising.
Beach House – "Once Twice Melody"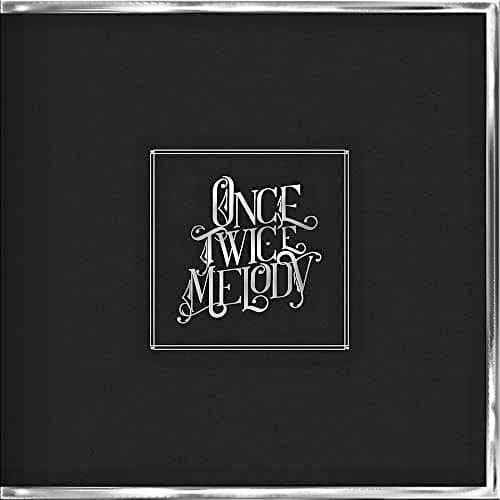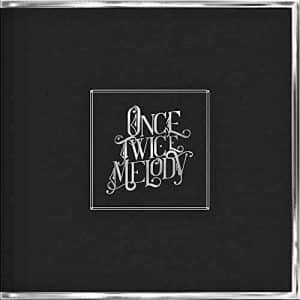 Baltimore-based Beach House never fail to satisfy.
With their soft psychedelia and layered shoe gaze, the indie-rock duo specialize in making us feel good.
This year the band went twice the distance with double-CD release "Once Twice Melody." The 18-song album was released in "chapters." Primarily recorded in Baltimore's Apple Orchard Studio, it reached #12 on the Billboard 200.
Opening track "Once Twice Melody" evokes Fleetwood Mac's early "Future Games" with an arresting, more ethereal vibe.
Is it possible for one song to convey both inspiration and heartbreak? Beach House's celestial "Superstar" does.
Sample lyrics: "When you were mine / we fell across the sky." Its sweeping, cinematic vibe resonates like a soundtrack we've all lived through. 
There's really no other act delivering the complex, atmospheric arrangements Beach House so consistently crafts. Bravo.
Tears for Fears – "The Tipping Point"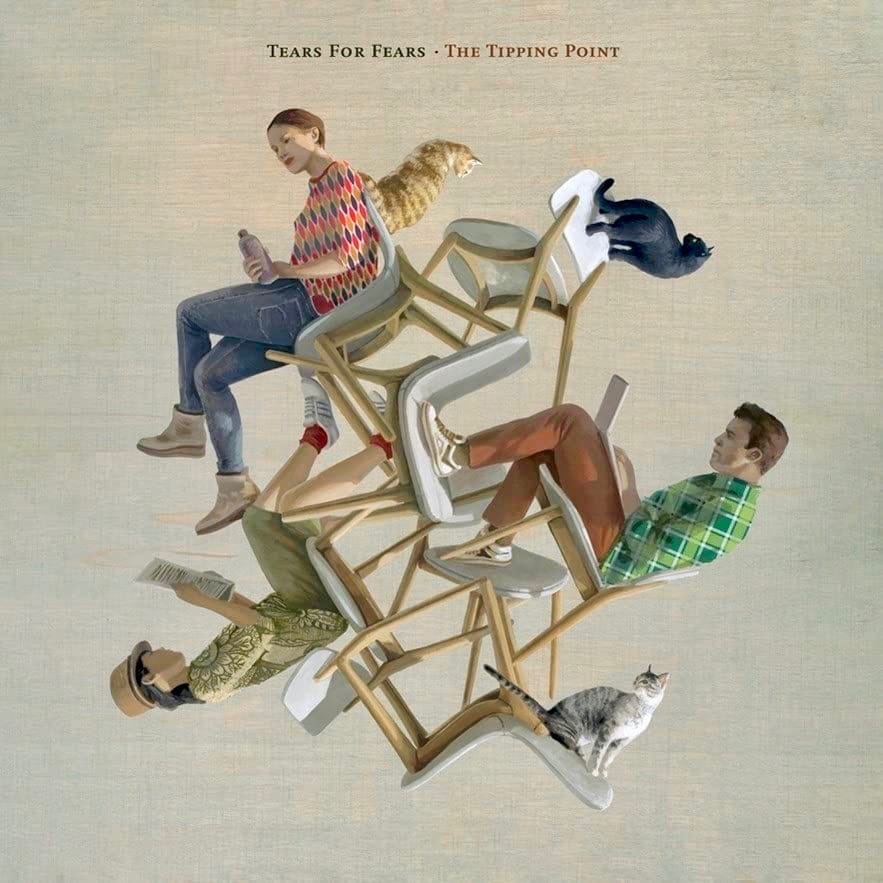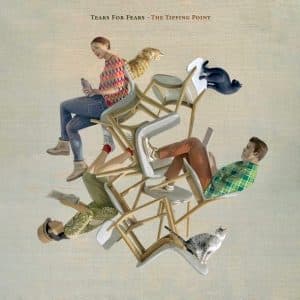 This year music connoisseurs were bowled over by Tears for Fears' stellar new release, "The Tipping Point." It's on our playlist!
It's the band's first new album in seventeen years, and Curt Smith and Roland Orzabal are still a powerful songwriting duo. "Tipping Point" is bold, engaging, musically solid, and intimate.  
"No Small Thing" is an expansive opening track. It's also a hint we're about to embark on a journey. "This song is definitely a journey," says band member Curt Smith, adding, "albums for us should be a journey."
The mesmerizing title track was inspired by the death of Orzabal's wife Caroline in 2017. It's passionate rock n' roll that'll give you goosebumps.
Alt-rock "End of Night" is perfect for ringing in the New Year. And "My Demons" is a commanding rocker with astute commentary about extremist violence.
"The Tipping Point" was seven years in the making. An artistic achievement, it was well worth the wait.
Lizzo – "Special"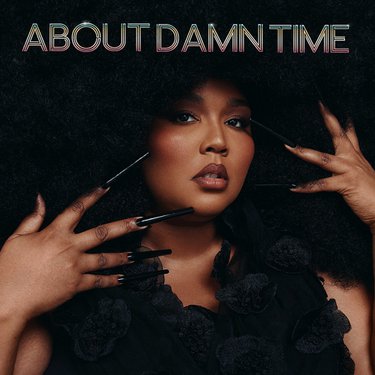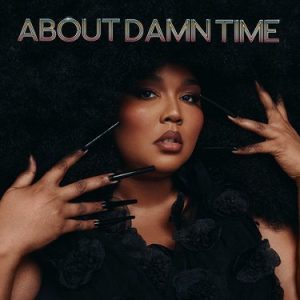 It's rare when a band or artist consistently delivers to their fans just what they want. This year, Lizzo once again gifted to us all the goods we crave via her sensational "Special."
Lizzo's music instincts continue to impress. Maybe that's because she studied classical music and flute while attending University of Houston.
On "Special," Lizzo soars with the luscious sounds of pop, soul, R&B, hip-hop and disco.
Rolling Stone called the album "a radical political statement." That's possible, though topics like friendship, mental health, girl time and body-positivity aren't exactly radical. "Enjoy being yourself, no matter what others think" is the kind of message everybody needs to hear.
Lizzo's "2 Be Loved (Am I Ready)" is the emotional boost we all need. "Grrrls" is irresistible. And even if you're just home alone, "Birthday Girl" will give you a night on-the-town.
To sum up: jubilant "Special" is a fun-loving tonic you'll want to have on repeat.
Bonnie Raitt – "Just Like That"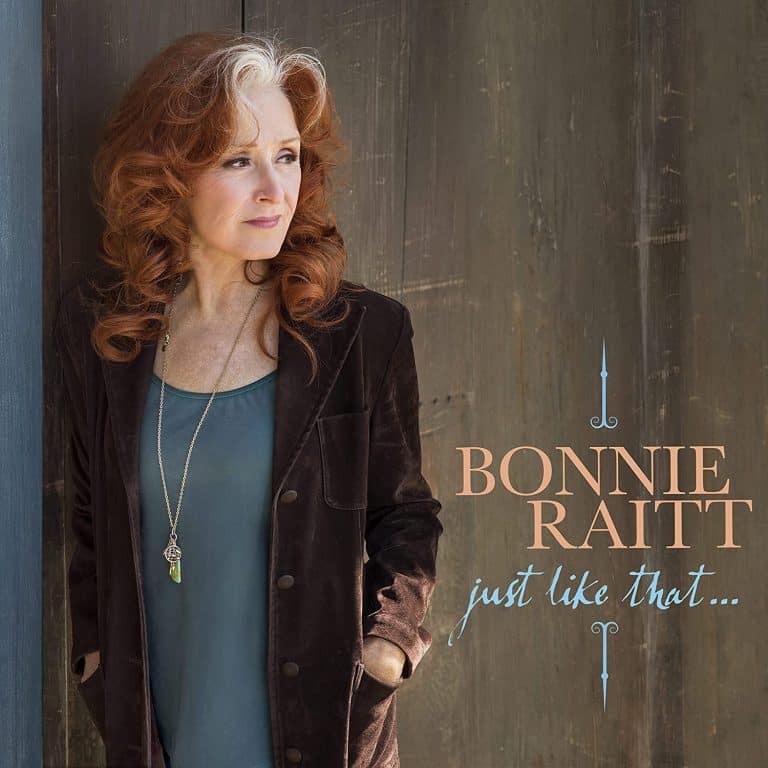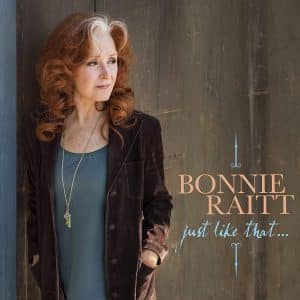 What a joy it was to experience Bonnie Raitt's new "Just Like That" this year. It's on our playlist!
Raitt's finely honed blues instincts, trademark vocals and ample helpings of sizzling slide guitar are legendary. That perfect, bluesy way she belts: "Pretty soon the melody, is like a rainstorm tin-roof symphony" is pure Raitt.
What could be better?
As you might expect, the accomplished Raitt, a 12-time Grammy award winner (and Stratocaster fan) is surrounded by exceptional musicians. They include bassist James "Hutch" Hutchinson, drummer Ricky Fataar, and new musicians Glenn Patscha (keyboards) and Kenny Greenberg (guitar).
"Love So Strong" with its punchy Reggae vibe is a perfect pick for Raitt and company to cover. Rock n' roll standout "Livin' for the Ones" reminds us to count our post-pandemic blessings.
Don't miss first-class title track, acoustic "Just Like That." Based on a true story, the song describes a mother meeting her dead son's heart recipient for the very first time. Raitt's vocals are impeccable, and it'll have you bawling.
To sum up?
The Grammy Lifetime Achievement Award winner has no one to impress, but she keeps dazzling us nonetheless.
Lucius – "Second Nature"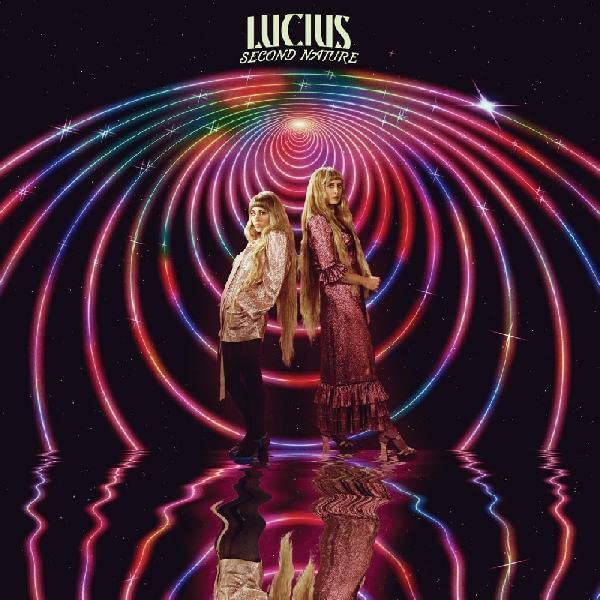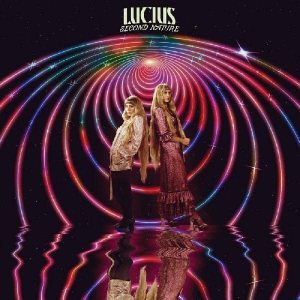 This year American indie pop duo Lucius dropped colorful and creative "Second Nature."
In the past, Lucius has provided vocals for outstanding acts like Harry Styles, The War on Drugs and singer-songwriter Brandi Carlile. Their new release takes things to another level.
"Second Nature" boasts tasteful arrangements with soaring atmospheric synths. The beautiful opening harmonies on remorseful "24" will stop you in your tracks. And wistful "The Man I'll Never Find" is an instant classic.
Most definitely lend an ear to electro-pop single "Next to Normal." It's a top-tier, catchy dance track with a playfully spooky vibe.
Life's twists and turns are often hard to negotiate with grace. Keeping "Second Nature" on standby seems like an excellent backup plan.
Noah Kahan – "Stick Season"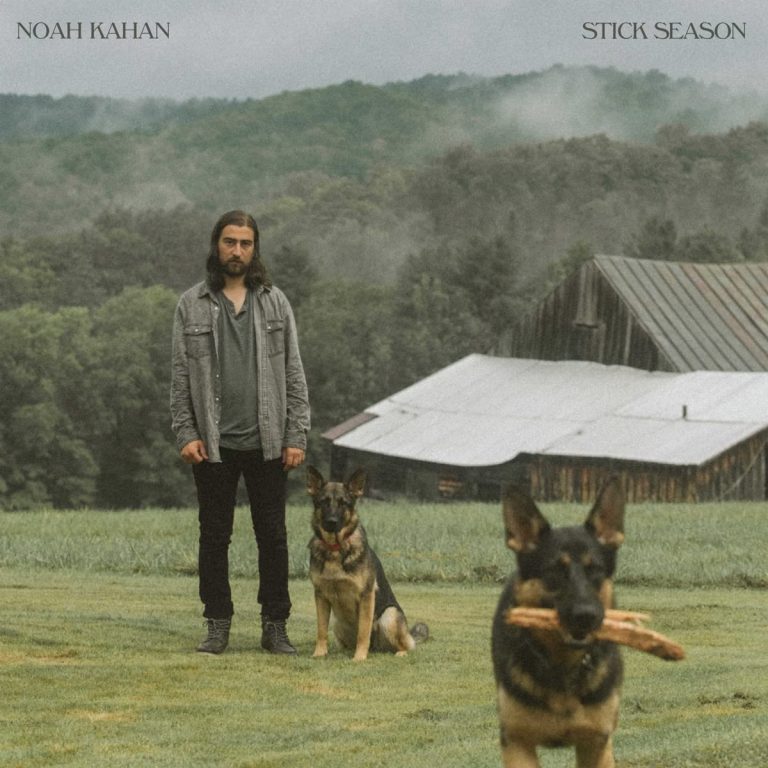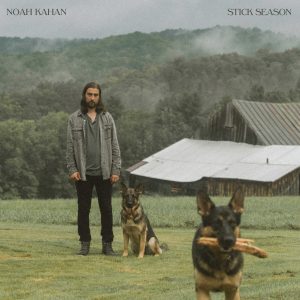 Don't miss American singer-songwriter Noah Kahan's "Stick Season."
It's folk-pop reminiscent of Mumford & Sons and The Lumineers. However, that said, it's the heart and soul of musician Kahan that makes "Stick Season" a real standout.
This is the third studio release from the Vermont native. It's an album with a powerful, relatable theme: small town nostalgia, homecoming, and reflection.
In a recent interview, Kahan describes "Stick Season" as the time between "peak foliage and Halloween…a time of transition."
Kahan knows how to write songs that build momentum. The album's crisp, passionate title track is perfect testament to that.
He covers a friend's sobriety in "Orange Juice," recalls teenage loneliness in "Come Over," and relays explosive frustration in rockin' "Homesick."
It's a shame this absolute gem of an album didn't receive any Grammy nominations, possibly because it was released late in the year. Don't let that stop you from adding it to your collection.
Taylor Swift – "Red, Taylor's Version"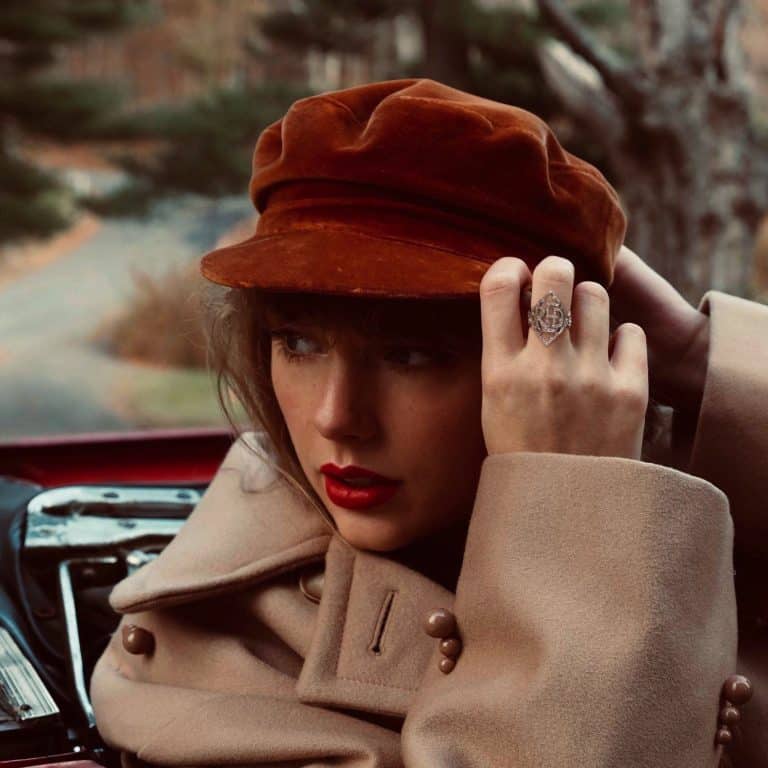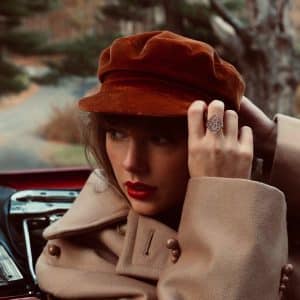 Swift's original "Red" sounded amazing to begin with. "Red, Taylor's Version" ("Red TV") gives us these tracks again, this time with more sparkle, finesse, and a fuller sound.
Red TV was re-recorded and re-released late last year as part of Swift's effort to regain control of her master tapes.
Owing to the lush, immaculate production of arena rockers "Holy Ground" "State of Grace" and "Starlight," Red TV easily surpasses the original. There are subtler differences, too. For instance, when Swift sings "you're the lucky one" there's now a mature, wistful wisdom to the vocals.
Around the globe, music reviews for "Red, Taylor's Version" were consistently glowing. NME and American music magazine "Spin" praised all aspects of the release.  The New Zealand Herald called it Swift's "magnum opus."
Guests include Phoebe Bridgers on the exquisite "Nothing New," a guitar-led folk ballad about the fickleness of the music industry. And Snow Patrol's Gary Lightbody returns with his velvety smooth vocals on top-notch "The Last Time."
Generously included are nine additional songs Swift wrote during the same time period. By all means don't miss these spectacular "from the vault" tracks. Top-tier mentions: infectious "Message in a Bottle," tender "Nothing New" and brilliant power-pop "Forever Winter."
And of course, there's now the epic ten-minute version of "All Too Well."
"All Too Well" is up for a Grammy for Song of the Year – I think she'll get it.
🎵Closing Notes

Coldplay's Simulcast
Coldplay's global live simulcast in October from Buenos Aires was a smash hit.
Even in small town Eugene, Oregon, it got an enthusiastic reception from moviegoers.
A simulcast in a movie theater is not exactly the same as a live concert – but also, absolutely, it's the next best thing. The sensational setlist included mega hits Higher Power, The Scientist, Paradise, Hymn for the Weekend, Viva la Vida, A Sky Full of Stars and Clocks.
Best of all was the sheer excitement of a simulcast! The sight of 70,000 fans splashed across the screen while Coldplay performed so many heavy hitters was a thrill.
Two thumbs up for what I hope is an emerging music trend.
Let's hope more artists follow suit.

Keep your eye on Brandi Carlile 
Brandi Carlile's "In These Silent Days" is an absolutely "must-have."
The album is up for a Grammy, and was included in my Top 10 last year, here.

Live music returned
This year also marked a joyful return to live shows, touring and music festivals.
Fleet Foxes, Bonnie Raitt, Ben Harper, Jesse Colin Young, Lord Huron, Rebelution and so many more played here in the PNW.
And Lizzo's two sold-out shows at Portland's Moda Center were phenomenal.
Support our local music venues!

That's a Wrap
Happy Holidays…and stay safe out there.
Thanks for listening to KRVM and supporting listener-powered radio!