Oregon is renowned for its forests, fisheries, microbreweries, and natural tourist attractions like Mount Hood, Crater Lake and Mount Bachelor.
However, one of our best-kept secrets just might be our talented bands and musicians.
While the likes of Modest Mouse, The Shins and Blind Pilot are well-known in the music world, there are lots of other excellent bands that hail from the Beaver state.
Here are a just few additional Oregon-based bands and artists who merit a listen.
Pete Kartsounes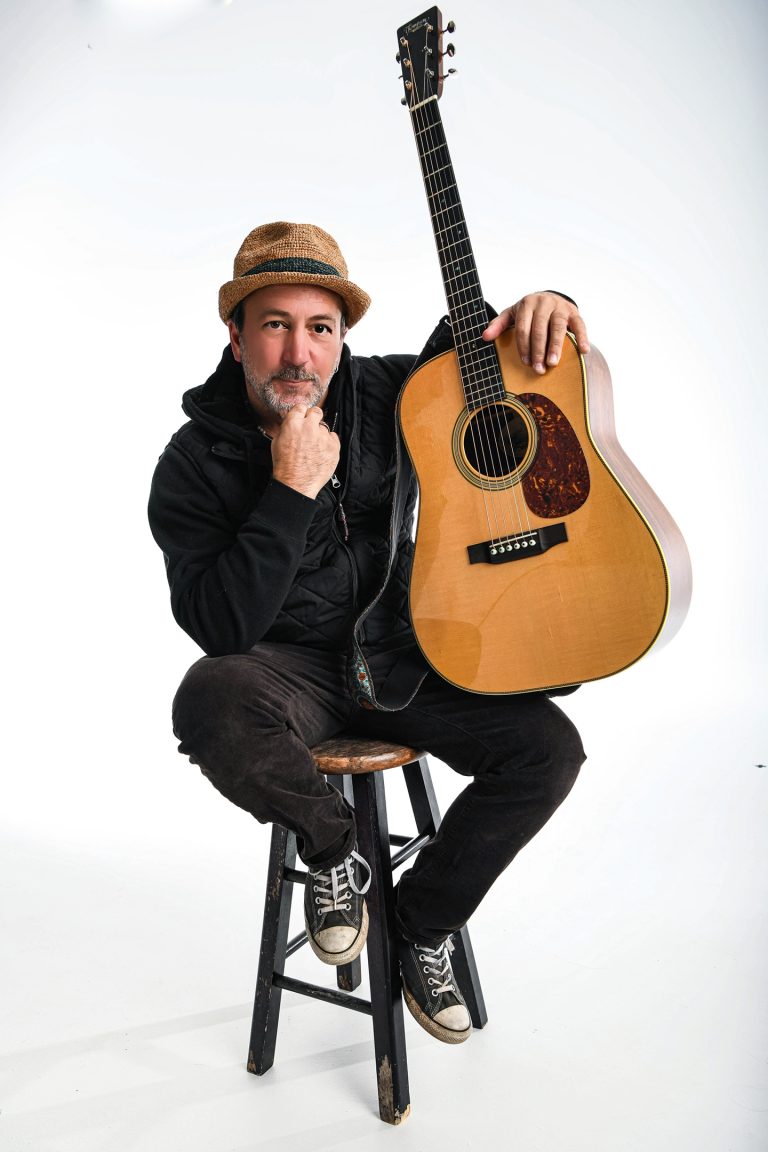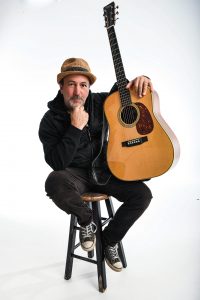 We'll start with one of Oregon's least-known, most talented musicians, Pete Kartsounes.
Based in Bend, Kartsounes is an award-winning singer-songwriter, impressive flat picker and cutting-edge musician's musician. 
Kartsounes started playing piano "as soon as I was able to climb up on the bench," and has played guitar since he was seventeen. "I've been playing for a living ever since, and playing my music has taken me around the world," says Kartsounes.
His musical influences include Jerry Garcia, Ray LaMontagne and Carlos Nakai.
He released "Out Here On My Own" last August. Don't miss standout tracks "Air to Breathe," and "The River."   
Looking back at his inspiration for "Air to Breathe," Kartsounes says: "It had rained recently so the wood was damp. Every time I got a fire going, it would die down and I would have to blow on it…after doing this three or four times, it hit me: "You can't have a fire without a little air to breathe."
While along the spring-fed Fall River, between Sunriver and La Pine, Oregon, Kartsounes wrote "The River," another great track.
"I wanted to write something that was a tribute to the river. The river really brings you to the moment, and this song came to me in about an hour," he says, adding, "I will always play this one at my shows, and give tribute to the rivers." 
Then, just last November, the prolific artist released "Mindful Muse" – 60 minutes of music designed for yoga, meditation, massage and mindful practice. "It's the first album I've ever recorded where I am playing dominantly piano and flute," he says, adding, "this will most definitely not be my last album in this genre."
No stranger to life on the road, Kartsounes has played for more than two decades on stages around the world.
Let's hope he comes to Eugene soon. 
You can find his music on his website , and on iTunes.
The Noted
Based in Portland are rising stars The Noted.
Founded by songwriter Daniel Work, they released "Lost & Found" last year. The band's clean sound has a cool, appealing retro vibe. It's solid pop-rock that encompasses a breadth of musical styles.
"Lost & Found" is very much a "band" record – no studio musicians or outside guests. All songs are inspired by real life events, like "Too Many Trees," their musically upbeat plea for less gun violence. 
Buoyed by a pervasive sense of optimism, The Noted encourages listeners to "be yourself, don't care what others think…and sing out loud!"
Mr. Work even built a new recording studio several years back, allowing the band more creative freedom. New tracks currently in progress are "Time, Time to Run," "A Story," and "The Lucky Ones," a rocker about 2020.
Find music from The Noted on their website , on iTunes and on Bandcamp.
Souvenir Driver
Moody bliss-pop Souvenir Driver are another absolutely ace Portland Indie band. 
Like many of the best bands today, Souvenir Driver began as a solo bedroom project. And, while the band can be elusive, their music is well-worth searching out.
Their stunning 2017 "Brace Yourself" – about the band's reaction to Trump's election – is outstanding. Mixed by Gregg Williams (Dandy Warhols, Blitzen Trapper), "Brace Yourself" remains an Indie classic, and is a personal favorite.  
The band released their compelling "A Dangerous Crossing" in 2019, and a remix its atmospheric "Haze," the same year. Remix artist Jonathan Allen is quoted as saying he was listening to The Cure "and thinking of our withdrawal from the Paris Climate Accord" at the time he worked on it.
Equally compelling, don't miss fabulous "Voices of a Traveler" from their self-titled CD, recorded in a mountain cabin and at Trench Studios.
Great stuff!
You can find music from Souvenir Driver on Bandcamp.
Coordination
Also based in Portland is Coordination. This band is a bit of a mystery, but hey! Sometimes, mysteries are fun.
Coordination was founded by Portland musician Anthony Brisson.
Their new "The Great Adventure," released last year, is splendid pop-rock. Guest performers and collaborators include: Eddie Bond (synthesizer & piano), Lisa Schonberg (drums, percussion, synth bass), Cam Mazzia (bass guitar), Amenta Abioto (vocals), Zachary Blake Nelson (slide guitar) and Robert Murphy, violin.
Coordination's new release is atmospheric rock n' roll. Fans of fresh-sounding shoegaze, lo-fi and synthwave are sure to love tracks like "Conor Stays Up Late".
You can find music from Anthony Brisson and Coordination on Bandcamp .
The Muddy Souls
Eugene's The Muddy Souls are an acoustic blend of folk, bluegrass, and country, and are sure to get you smiling and stomping your feet.
Band members are: Peter Romanelli, guitar and vocals, Grace Honeywell, fiddle and vocals, Mila Butler-Bass, vocals, Jacob Camara, banjo, guitar, vocals, and Austen Slone, mandolin, vocals.
They released their new album "Medicine" just last year. The new album confirms the band's gift for delivering an upbeat, original sound.
Look for their music on iTunes or on their website.
Parting thoughts
Of course, no story about Oregon's music scene would be complete without mentioning Portland's ever-popular Blitzen Trapper.
Their newest "Holy Smokes, Future Jokes" is superb.
And extremely talented songstress Laura Veirs , also based in Portland, released her gorgeous new "My Echo" just last year. It's a stellar sound that should make any Oregonian proud.
If you have a chance to catch either of these acts live…don't miss out!
Support local musicians 
That's a wrap!
Thanks for listening to KRVM, and supporting listener-powered radio!