Alaska-based psych-pop band and Grammy nominee Portugal. The Man plays Eugene's McDonald Theater in February.
The 5-member band originally hails from Portland and boasts 8 studio albums. While touring Europe in 2012, they opened for The Black Keys.
Their current mega-hit single "Feel It Still," released in March, is #1 on Billboard's Alternative Songs airplay chart where it's broken the record for most weeks at number one. "Feel It Still" has risen to the top of Pop Songs, Adult Pop Songs, Alternative Songs, and Adult Alternative Songs, and is nominated for a Grammy for best pop duo group performance.
"Feel It Still"
Woodstock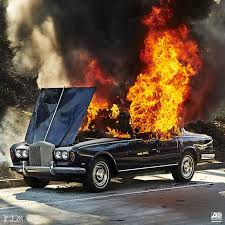 The title from new album "Woodstock" takes its inspiration from an original Woodstock ticket stub found by the band's lead singer John Gourley – it was his father's.
Gourley is quoted as saying the new album is about "trying to write music that would help people feel they're not alone, even if they're angry or feeling lost."
Portugal. The Man released "Woodstock" in June. Here's "Live in the Moment" from that album:
"Live in the Moment"
The band's massive tour includes the U.S., Europe and Mexico.
They play Eugene's McDonald Theater Thursday, February 1st. It's sure to sell out, don't miss it!
UPDATE 12/11: already Sold Out!