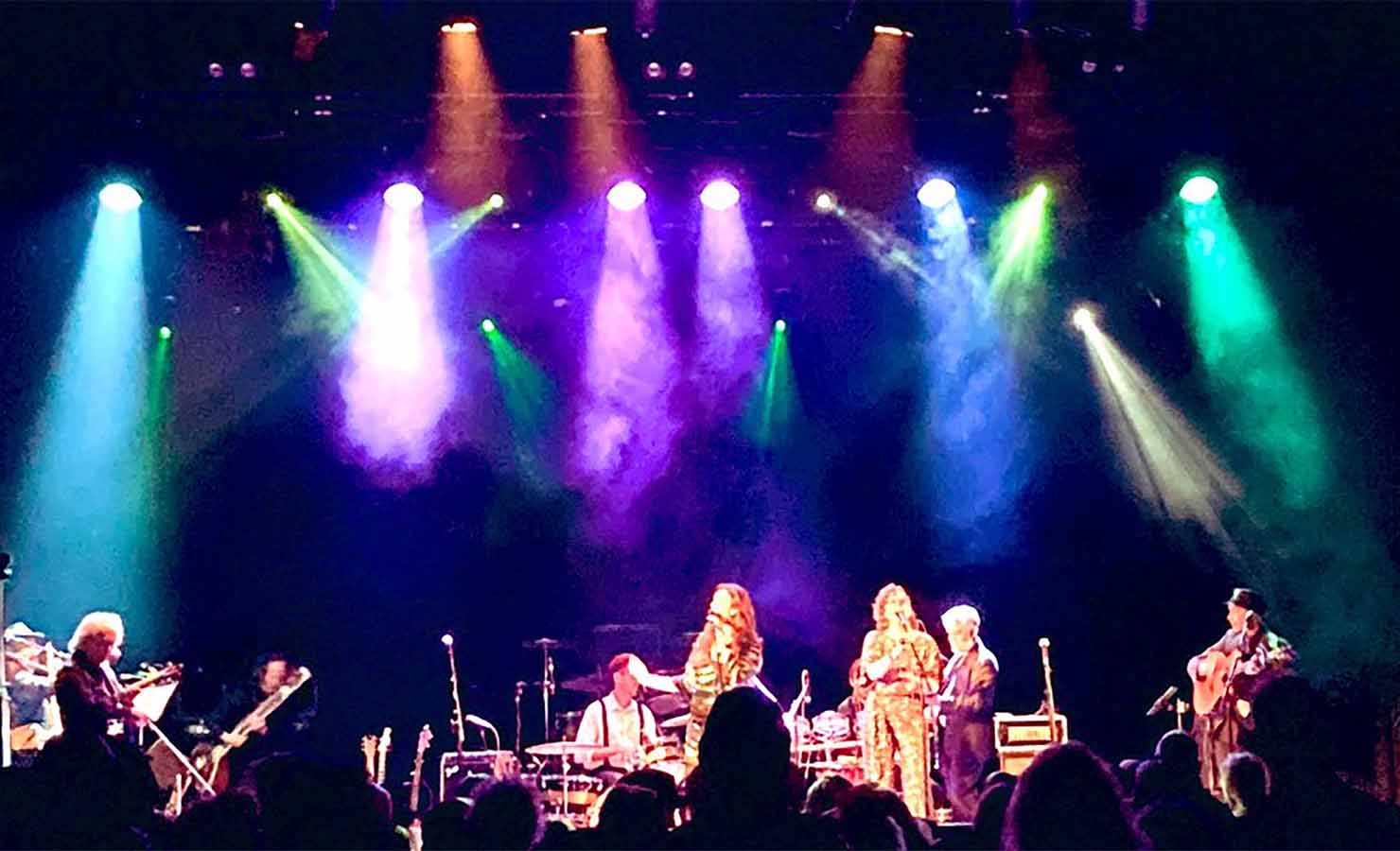 KRVM celebrated its 75th Anniversary Saturday night with a bash at Eugene's McDonald Theatre.
The celebration included two bands – The Sugar Beets and The Strange Tones – performing before a packed house.
The Strange Tones blend a fiery concoction of original blues, rockabilly, surf and vintage R&B. They played a short setlist to kick things off.
Cake, coffee, a KRVM banner for signing, scrapbooks showing the station's history and milestones, and fun promotional swag were all part of the festivities.
About The Sugar Beets
The Sugar Beets are an eight-piece band based in Eugene, and are well-known to music lovers in the Pacific Northwest.
Whether playing bluegrass, old-time fiddle music, Motown, swing or pop, the band excels at bringing the house down.
The Sugar Beets originally formed as students in 1990 while attending the University of Oregon. They play mostly all their own music and their setlists are typically quite eclectic.
At Saturday night's show The Sugar Beets played many fan favorites, including "East Colorado Blues," "Higher" and "Strangest Little Thing."
Station History
The first words ever spoken on FM radio here in the Pacific Northwest were spoken on KRVM. The date: December 6, 1947.
Over the years, KRVM FM's format has evolved, and the station continues to offer students the opportunity to be involved with the day-to-day operation of a radio station. 
KRVM FM serves a loyal audience throughout western Oregon with a wide variety of musical programs. The station is supported by listener members and area businesses who understand the importance of public radio.
Click here for more about the station's community service work!
That's a wrap!
Thanks for listening to KRVM and supporting listener-powered radio!