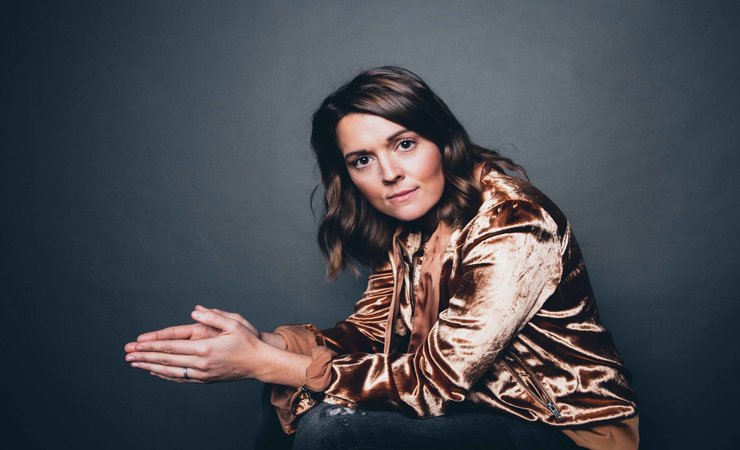 Everyone loves a good success story. With singer-songwriter Brandi Carlile's recent triumph at the 2019 Grammys, we think it's the perfect time to take a quick look back at the career of this amazing Pacific Northwest artist.
In case you missed it, the 37 year-old Americana performer from Ravensdale, Washington, was nominated for six Grammys. She took home three: for Best American Roots song, Best American Roots Performance and Best Americana album.
And, at night's end, she brought the house down with a rousing, passionate delivery of last year's "The Joke." Of the performance, Paste Magazine wrote: "When she hits the high notes, you can't help but feel it in your gut and in the deepest depths of your heart, mind and soul."
Carlile began her career performing in Seattle music venues with twin brothers Tim and Phil Hanseroth – with whom she still performs. Her music has been categorized as pop, rock, alternative, Indie rock and roots rock. "Americana" is a pretty accurate, all-encompassing descriptor for her vibrant sound.
Music highlights
You say you've long-enjoyed hearing Brandi Carlile's music, want to purchase some for your library, but aren't sure which album(s) to buy?
Here's a quick rundown. Carlile has released six studio albums – her "Brandi Carlile" debut (2005), "The Story" (2007), "Give Up the Ghost" (2009), "Bear Creek" (2012), "The Firewatcher's Daughter" (2015), and her newest, last year's "By the Way, I Forgive You."
All of her records are stellar, so whichever you choose, you can't really go wrong.
"The Story" (produced by T Bone Burnett), last year's "By the Way, I Forgive You" and 2012's "Bear Creek" are all exceptional. The new album was lauded by Elton John (Carlile, a long-time fan, often includes "Madman Across the Water" in her setlists).
All about Bear Creek
You can read about "The Story" here,  and last year's release here.
"Bear Creek?," you ask?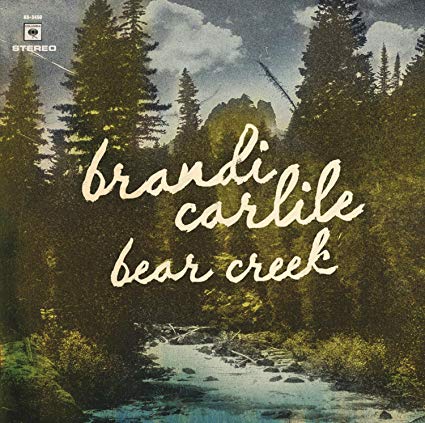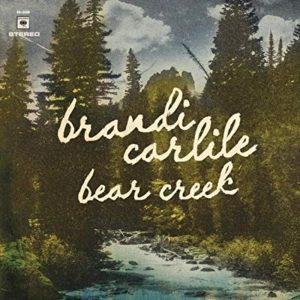 "Bear Creek" was an instant classic…and over the years, you've likely heard a few of its tracks played on KRVM.
It boasts super catchy, thigh-slapper "Hard Way Home," "Raise Hell" (where she and The Twins sound like vintage Johnny Cash), hit single "That Wasn't Me," superb ace rocker "Rise Again" with its fabulous full guitar sound, plus colorful, fun and folksy "Keep Your Heart Young." Vocalizations are crystal clear, and all arrangements flow effortlessly.
Produced by Grammy Award winner Trina Shoemaker, the album gets its name from Bear Creek Studios in Washington, where the majority of the album was recorded.  
It closes out on the poignant notes of "Just Kids," an exquisitely artistic arrangement that concludes with the sounds of frogs croaking in nearby Bear Creek. 
To sum up? "Bear Creek," along with "The Story" and "By the Way, I Forgive You," are all required listening.
Of course…it was last year's album that finally cracked the secret code of the Grammys.
On that note, here's "Every Time I Hear That Song," a jewel of a track and a perfect testament to Carlile's consistently impeccable career.
See her live
Brandi Carlile visited us here at KRVM back in 2005 while promoting her first album. Gee, that's been a while!
She has two shows scheduled for the Edgefield in Troutdale this summer. We hope to see you there!