Listen on Tuesday at 9:20 am for the featured Greenhill Pet of the Week sponsored by Dr. Kelli Rosen at Cascade Animal Clinic.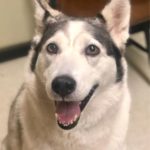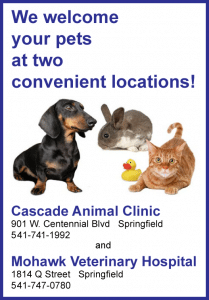 Maya is available for adoption at 1st Avenue Shelter (due to construction at Greenhill Humane Society). She is an Alaskan Husky/Mix and is 8 years old.
Do she like other dogs? She has a mixed history with dogs and tends to be very dominant and bossy. She may do best as the only dog in the home. If you want her to live with another dog, she will need to meet them at the shelter before going home with them. She cannot live with a small dog.
What does she think about cats? She has a poor history living with kitties and should live in a cat-free home.
So how does she feel about kids? She is a sweet girl and could live with older kids just fine, as long as they leave her stuff alone and are gentle with her. She would not appreciate living with small, grabby children. She can also play too rough sometimes and will need to be taught how to play appropriately.
What's her ideal home like? She would love an owner who has experience with huskies! She's very headstrong and will need guidance, training and exercise! She also needs a secure, fenced yard and supervision because she can jump fences!
Thank you for taking the time to learn more about Maya.  If you think she'd be the perfect addition to your home, you should come on down to meet her at 1st Avenue Shelter, 3970 1st Ave. Eugene, OR 97402 which is open Tues–Sat from 10am-6pm.
If the featured Pet of the Week has already been adopted, visit with some of the other pets that are available for adoption and looking for their forever home.