Listen on Tuesday at 9:20 am for the featured Greenhill Pet of the Week sponsored by Dr. Kelli Rosen at Cascade Animal Clinic.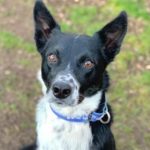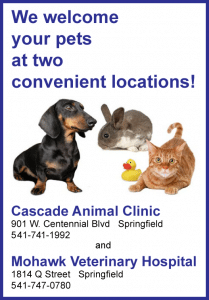 Phineas Hector McDog (otherwise known as Finn) is available for adoption at 1st Avenue Shelter (due to construction at Greenhill Humane Society). He is 5 1/2 years old and a Australian Cattle Dog/Australian Kelpie.
Finn is very territorial and cannot live with any other dogs. He doesn't seem to mind being around them on neutral ground, but he needs to be the only dog in the home. Finn also has a very high prey drive and will need a cat-free home.
So how does he feel about kids? Finn doesn't enjoy being overly handled, and he resource guards his food and bones. He needs to start out meeting older teenagers who are savvy enough to know how to maneuver this behavior, will leave him alone when he needs to be left alone, and won't try to take things from him.
Finn LOVES doing things! He is an adventure dog extraordinaire! Hiking, running on the beach, even just going on jogs, he is down for whatever you wanna do! He has tons and tons of energy! He's not a guy who can just sit on the couch all day and watch tv, he likes to go, go, go! So if you're looking for a buddy to go exploring with you, Finn is your boy! He's also very food-motivated which means you can't leave food or trash out around him. He has been known to steal it and eat it!
What is it that staff and volunteers love about Finn? They love how obedient he is! If they ask him to "sit" or "shake" he will do it in an instant! They also think he is adorable, but they're mostly enamored with how smart he is!
If your home is a possible forever home for Finn , you can meet him at 1st Avenue Shelter, 3970 1st Ave. Eugene, OR 97402 which is open Tues–Sat from 10am-6pm.