Listen on Tuesday at 9:20 am for the featured Greenhill Pet of the Week sponsored by Dr. Kelli Rosen at Cascade Animal Clinic.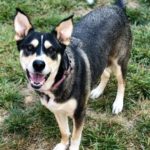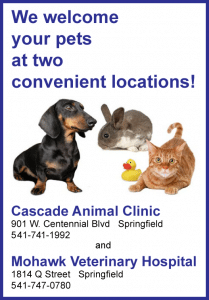 Heaven is available for adoption at 1st Avenue Shelter (due to construction at Greenhill Humane Society). She is 4 years old and a German Shepherd/Siberian Husky.
A volunteer at the shelter says "Heaven is a sweet, calm girl. She loves to play ball and go for walks."

Heaven's ideal home should be experienced with resource guarding, and a home that respects her boundaries and will not push her. It will help her blossom into a great canine companion!

Other Dogs? She is not reactive to other dogs at a distance, but she does not appreciate them in her space and should not live with other dogs due to her resource guarding issues.

Heaven should also live in a cat free home and an adult-only home. She is very uncomfortable with restraint and very sensitive to handling. She would not appreciate the presence of children.

If your home is a possible forever home for Heaven, you can meet her at 1st Avenue Shelter, 3970 1st Ave. Eugene, OR 97402 which is open Tues–Sat from 10am-6pm.