Listen on Tuesday at 9:20 am for the featured Greenhill Pet of the Week sponsored by Dr. Kelli Rosen at Cascade Animal Clinic.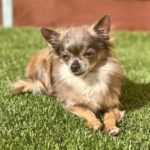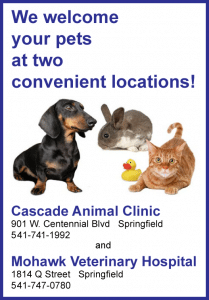 Coco is available for adoption at Greenhill Humane Society. She is a Chihuahua, Long Coat/Mix.
Coco is pretty quiet but we were able to get her to open up about her likes and dislikes:
Do you like other dogs? I'm pretty indifferent with other doggies. I would probably do best as the only dog in the home or with a senior buddy who is just as calm as me.
What do you think about cats? I have no history with cats but I would most likely do well with cats!
So how do you feel about kids? I would most likely do okay with kids as long as they respect my boundaries! I am a fragile senior lady so any child in the home will need to be very gentle with me.
What is your energy level? Pretty low! I am a senior gal that would just love to cuddle on the couch and I really enjoy lounging in the sun. I like to scurry about the yard but I cannot go on walks (unless you want to carry me in a baby-pouch. That would be pretty cool!).
What are your favorite activities? Snuggling, being carried around, and being pampered!
What is it that staff and volunteers love about you? How much personality I have and how much I love to be loved. I may be small but my personality and heart are both HUGE. 
If you would like to meet Coco, you can meet her at Greenhill Humane Society, 88530 Green Hill Road, open 7 days a week from 11:00am to 6:00pm.
If the featured Pet of the Week has already been adopted, visit with some of the other pets that are available for adoption and looking for their forever home.