Listen on Tuesday at 9:20 am for the featured Greenhill Pet of the Week sponsored by Dr. Kelli Rosen at Cascade Animal Clinic.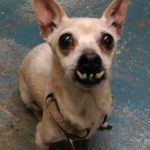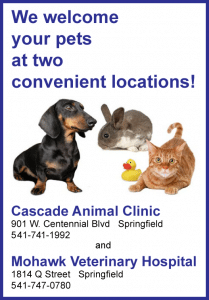 Vito is available for adoption at 1st Avenue Shelter (due to construction at Greenhill Humane Society). He is 8 years old and a Chihuahua, Short Coat/Mix.

Vito is a pretty happy boy. The staff at Greenhill say he's a pretty awesome little chihuahua who loves to hang out with people. He likes to go on walks together, and cuddle together, and maybe play a game together! He also loves being in laps and getting scratches. Vito could fit into many different homes, and if you think he'd fit into yours, come down and meet him!
He has hung out with a couple small dogs here at the shelter, and he may do okay with a small, respectful doggie friend if they meet before going home.

He has no known history with cats so a slow introduction is best.
So how does Vito feel about kids? He could go home with kids that know that he doesn't always like being handled. And won't be to grabby with him.
If your home is a possible forever home for Vito, you can meet him at 1st Avenue Shelter, 3970 1st Ave. Eugene, OR 97402 which is open Tues–Sat from 10am-6pm.