Listen on Tuesday at 9:20 am for the featured Greenhill Pet of the Week sponsored by Dr. Kelli Rosen at Cascade Animal Clinic.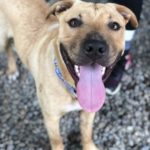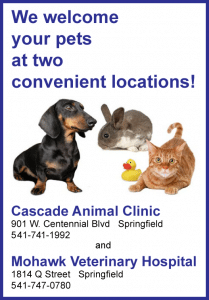 Quest is available for adoption at 1st Avenue Shelter (due to construction at Greenhill Humane Society). He is a little over a year old and a mixed breed.
Quest is a young, playful pup. The folks at the shelter love when he tosses around his toys in the yard. He can be pretty cute!
He is looking for a forever home that will provide him with the further positive reinforcement training that he needs. Quest is still very puppy-like and needs direction. He'd also love to go on adventures with his new people!
Quest has not met any dogs at the shelter and should meet any new doggy friends before going home with them. He also needs to live in a cat free home.

He'd like to start out meeting kids 12+. He can get overstimulated easily and is not entirely comfortable with some handling. Kids will need to respect his boundaries.

If your home is a possible forever home for Quest, you can meet him at 1st Avenue Shelter, 3970 1st Ave. Eugene, OR 97402 which is open Tues–Sat from 10am-6pm.