Listen on Tuesday at 9:20 am for the featured Greenhill Pet of the Week sponsored by Dr. Kelli Rosen at Cascade Animal Clinic.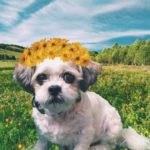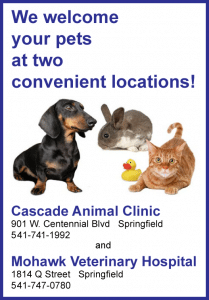 Luca is available for adoption at Greenhill Humane Society. She is a Shih Tzu/Mix  and 12 years old.
Does she like other dogs? Luca has an unknown history and will need to meet any other dog before going home with them. She may do okay with an older, mellow dog.
What does she think about cats? She may do okay with slow introductions.
So how does she feel about kids? Luca is very friendly and may do great with children who understand how to respect her space.
What is her energy level? She is a very mellow gal.
What are her favorite activities? Luca loves lounging and cuddles!
What is it that staff and volunteers love about Luca? How much she love scratches and her sweet nature.

If you would like to meet Luca, you can meet her at Greenhill Humane Society, 88530 Green Hill Road, open 7 days a week from 11:00am to 6:00pm.
If the featured Pet of the Week has already been adopted, visit with some of the other pets that are available for adoption and looking for their forever home.