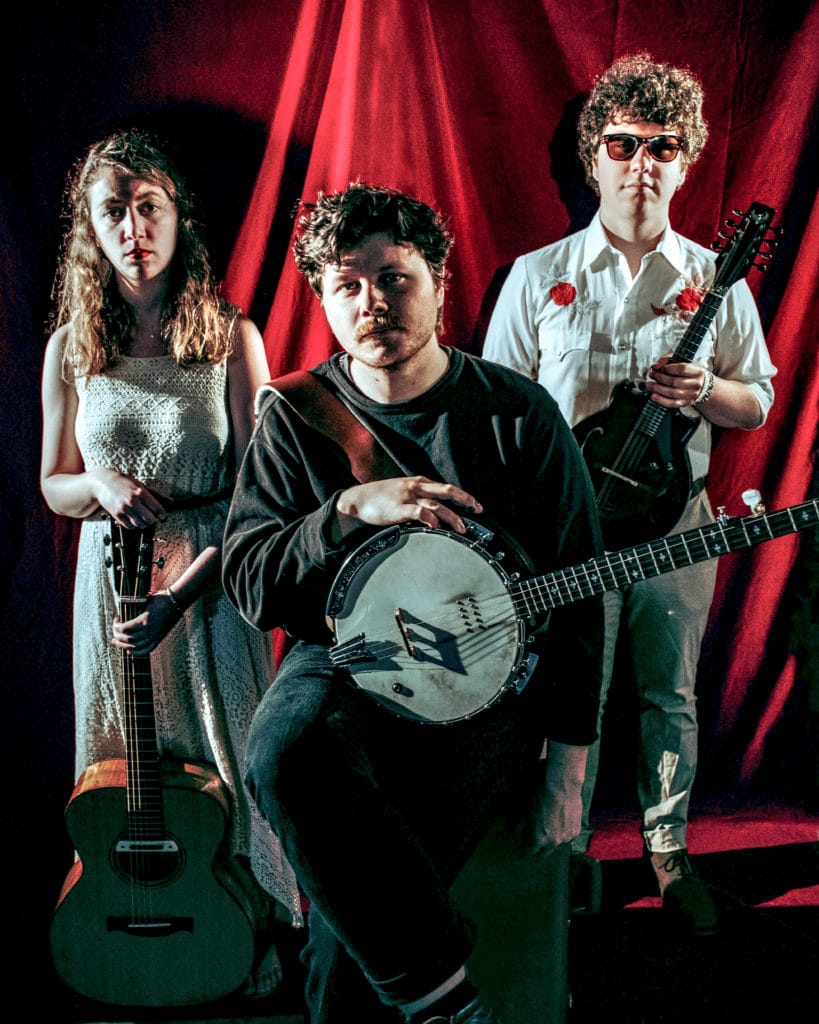 Exquisitely talented progressive folk band Honeysuckle played Eugene's Sam Bond's Garage on Sunday, July 7.
Their music — well-composed and expertly executed — blends traditional instrumentation with more modern effects and inspirations. It also boasts amazing vocalist Holly McGarry.
Touring to promote their new "Fire Starter" release, band members first met at Berkelee College of Music in Boston.
Since then, Honeysuckle was named to NPR's "Top 10 Bands" list. They've also been nominated four years in a row for Best Americana Artist of the Year at the annual Boston Music Awards.
On the heels of 2016's "Honeysuckle" and 2017's "Catacombs," "Fire Starter" is their third full studio album. Have a listen to the title track:
Fire Starter
More about Honeysuckle
Band members are: Holly McGarry, guitar, banjo;  Benjamin Burns, guitar, banjo, drums, percussion; and Chris Bloniarz, on mandolin, keys and bass.
Often touring 'cross-country, they've played at both Lollapalooza and Mountain Jam. The've performed with The David Grisman Sextet, The Ballroom Thieves and Kitchen Dwellers. The band's musical influences include Gillian Welch, Andrew Bird and Wilco.
New album: "Firestarter"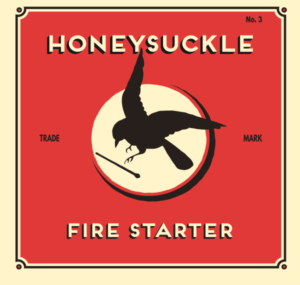 Their newest "Firestarter" release glows with smooth vocals, pensive passages and stellar musicianship.
"The new album is pretty true to our live shows, which I really like," said lead singer McGarry this week via email.
"Thematically, like a lot of our other material it centers around relationships that have shaped us…not romantic relationships, but family and friendships," she adds.
Which tracks elicit the most response from the audience? "Dog Song, Canary and Catacombs," says McGarry.
Catacombs
Eugene, Spokane, Portland and…
The band has numerous whistle stops scheduled this tour, including Spokane, Portland and San Francisco. They've even got an upcoming show scheduled at West Los Angeles' prestigious McCabe's.