The KRVM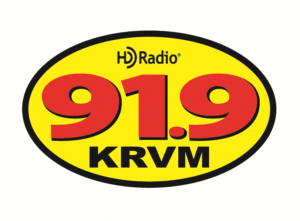 Fall Membership Drive starts on October 12th and we're asking for your support!
Membership is the backbone of 91.9 KRVM public radio. Individuals who donate appreciate the value of community radio and understand that financial contributions of any size help sustain KRVM as a local source of outstanding music and up to date community information.
Join your fellow listeners and  renew your membership today, or divide your annual contributions into monthly portions and become a Sustaining Member. Your dollar goes further as a Sustainer and lets us know we can count on you. You can arrange monthly donations with KRVM or through your own bank. Sustainers can still receive premiums and are entered in drawings year round.
Your support also makes it possible for KRVM to continue its fundamental mission of educating area students in the art of radio broadcasting. KRVM students learn essential communication and collaboration skills and gain a clear understanding of digital audio production and how media is created.
Donate today and be as generous as you can. If possible, give a little extra for your neighbor who may not be able to give at this time. The companionship provided by KRVM is vital to those who find themselves isolated due to health, loss or circumstance.  Life can be a lonely road, but it doesn't have to be, thanks to the KRVM community!
Don't forget to tune-in Friday, October 18th as DJ Ed K hosts the traditional KRVM Grateful Friday music marathon from 8 AM – 9 PM!  It's an excellent day of music, good fun and a few surp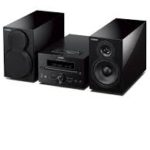 rises.
When we receive your donation today or postmarked by Friday, October 11th, we'll enter your name in a drawing to win a Yamaha Stereo System from Bradfords Home Entertainment.
As an added incentive, if you donate $75 or more, you are eligible to r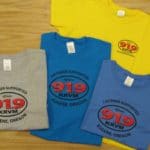 eceive a KRVM T-shirt or limited edition KRVM Tote bag. If you are a sustaining member, and contribute $75 or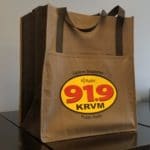 more annually, please give us a call and let us know if you'd like us to send you a T-shirt or tote bag.
A heartfelt thank you from all of us at KRVM!