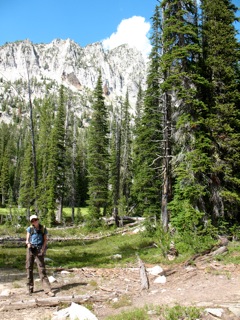 Mz Pearl first became involved with KRVM in 1997, when an on-air DJ invited her to substitute as host. Since that introduction, she has hosted or co-hosted a variety of KRVM programs. She currently hosts Sounds Global and co-hosts Miles of Bluegrass.
Music has served as a common denominator for much of Mz Pearl's life — from digging through record bins with her father, to producing concerts and booking artists. But her favorite musical pursuit is radio. She's passionate about bringing the voices of women to the airwaves and showcasing little-known artists — to Mz Pearl, it's an auditory quilt.
In Mz Pearl's off-air life, she works as a wildlife advocate, and volunteers time at Cascades Raptor Center as an apprentice raptor rehabilitator and an avian educator. She aspires to spend as much time as possible out in the wild.