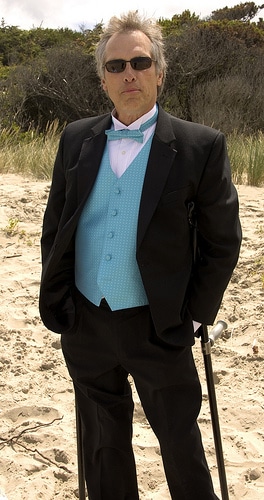 While growing up in the Detroit, Michigan area, Jimmie not only learned to appreciate the Motown sound, but also the variety of the music of Detroit; from Mitch Ryder and The Detroit Wheels and Bob Seger and the Silver Bullet Band to unknown local groups whose members would eventually become household names, such as Glenn Frey of the Eagles who started in Detroit with a band called The Mushrooms.
After receiving a degree in Radio and Television Broadcasting from Michigan State University, Jimmie followed his soon to be wife to Oregon, where he found that on-air broadcast jobs were few and far between. Never being one fond of starvation, he found refuge in the world of Credit Unions and served his members for 42 years until he retired in 2017. Jimmie never lost his desire to be on the air or his willingness to try everything new and has found that his training (albeit more ancient history then he wants to admit) still is relevant and is enjoying being part of the KRVM team.
Jimmie plays the guitar and piano and enjoys wheelchair tennis, movies, traveling, and embarrassing his children (at which he excels!). He and his wife are avid animal lovers, having had many dogs in their life together and more than 20 cats, most of which were theirs, although some stopped by just passing through town!
With being retired, Jimmie now has the time to put into volunteering at the station and enjoys hosting Rock & Roll Hall of Fame. As he says, "One of the greatest thrills I've had in the past 20 years is working with KRVM. It's truly a dream come true!"