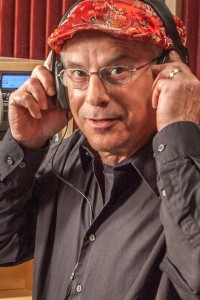 Billy Safier came to KRVM in 2006 with no formal radio experience but with a life-long passion for the medium. During his early teens, Billy and a cousin set up a basement "studio"; later, while attending the University of Cincinnati, Billy took a radio class. And, since high school, he has volunteered in arts production roles wherever he has lived.
Billy's KRVM days began as a co-host of Breakfast with the Blues, under the mentorship of Chef Gail and Boogie King Steve, and he soon moved on to the Magical Mystery Tour, working with Ed K and TC. In 2007, the host position for the Beatles Hour opened up and Billy moved into his "dream job," playing a solid hour of the Fab Four every week.
Billy has has lived in Eugene for the past ten years. After a 40-year interval, he married his high school sweetheart, and he now works as the business manager for her educational consulting business.