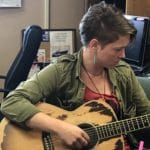 American Idol semifinalist, and fan favorite, Crystal Bowersox stopped by the KRVM studios recently. Crystal was the runner-up on the ninth season of American Idol.
In an interview with DJ Mark Sullivan ("Decades of Rock") Crystal sang a couple of beautiful songs and talked about her work helping people with Type 1 Diabetes.
Crystal also posed for photos in the studio with Mark and with Ma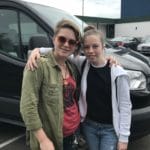 rk's daughter Anna.