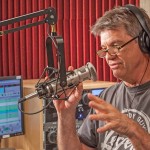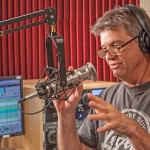 KRVM's own Brad "the Broken Down Old Man" was the recipient of the Rooster Award for Best Blues Radio DJ from the Rainy Day Blues Society.
At the annual meeting of the Rainy Day Blues Society, Brad was chosen as the "Best Blues Radio DJ" in our area.  The award is named after Gavin "Rooster" Fox, a KLCC DJ and Blues historian that passed away in 1999.
After receiving the award, Brad said "It's the highest honor one could receive here locally and I am beyond humbled. Thank you very much Rainy Days Blues Society for this award. I'll try my best to keep up my end of the deal playing the blues. I dedicate this to the Rooster man. How you have inspired me so."
In addition, Jerry Z, KRVM's Breakfast with the Blues DJ on Friday morning was awarded The Rooster Award for "Best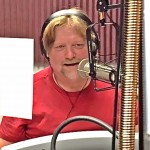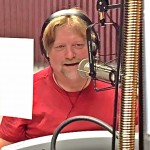 Guitar".
Congratulations to both Brad and Jerry!