If you've ever wondered what would happen if we gave the student broadcasters of KRVM an hour to call their own… to program any music they choose… now you can find out!
For t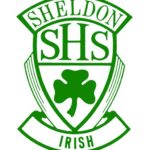 he next several Tuesday evenings, the kids are taking over the 10PM hour, and you just might be surprised at what you hear.  On Tuesday, March 6, Zach, Zoe, and Josiah present a variety of their favorites.

Don't miss "Student Powered Radio", Tuesday nights at 10, on 91.9 KRVM!