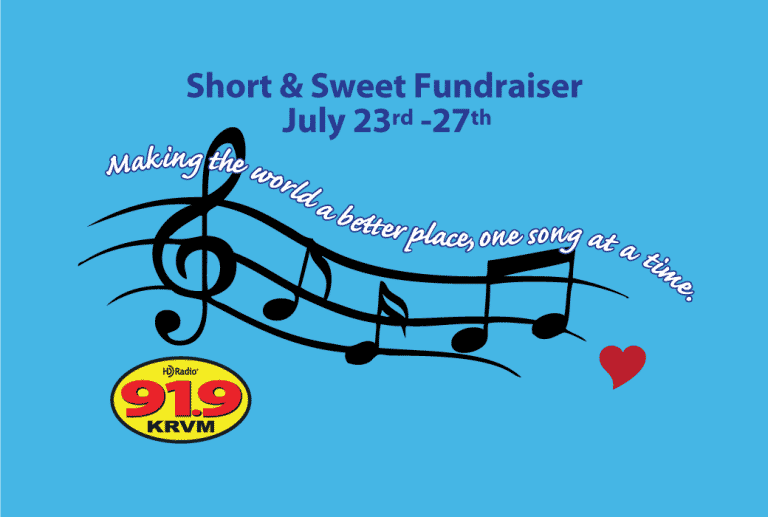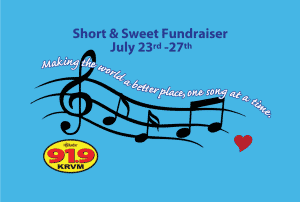 Our goal at KRVM is to make the world a better place, one song at a time – and YOU are a major part of making that possible.  Your financial support is critical to keeping your favorite non-commercial public radio station on the air.
As KRVM celebrates our 75th year of broadcasting, we strive to be a uniting presence in an increasingly polarized society… a respectful common ground that brings diverse community members together.
KRVM is 100 percent locally programmed, non-commercial public radio.  Every song on this station is selected by a staff member or one of over thirty volunteers.  The voices you hear on KRVM range in age from 16 to 75 – and over half the music each week is selected by women.
A major part of our mission is to empower students through the KRVM Broadcast program. This opportunity for Eugene area High-School students is entirely funded by our supporters… we don't receive financial assistance from the 4J school district.
Please donate now by clicking here.  Your generous financial support sustains this community treasure and makes the KRVM Student Program possible.  Without you, there is no KRVM.