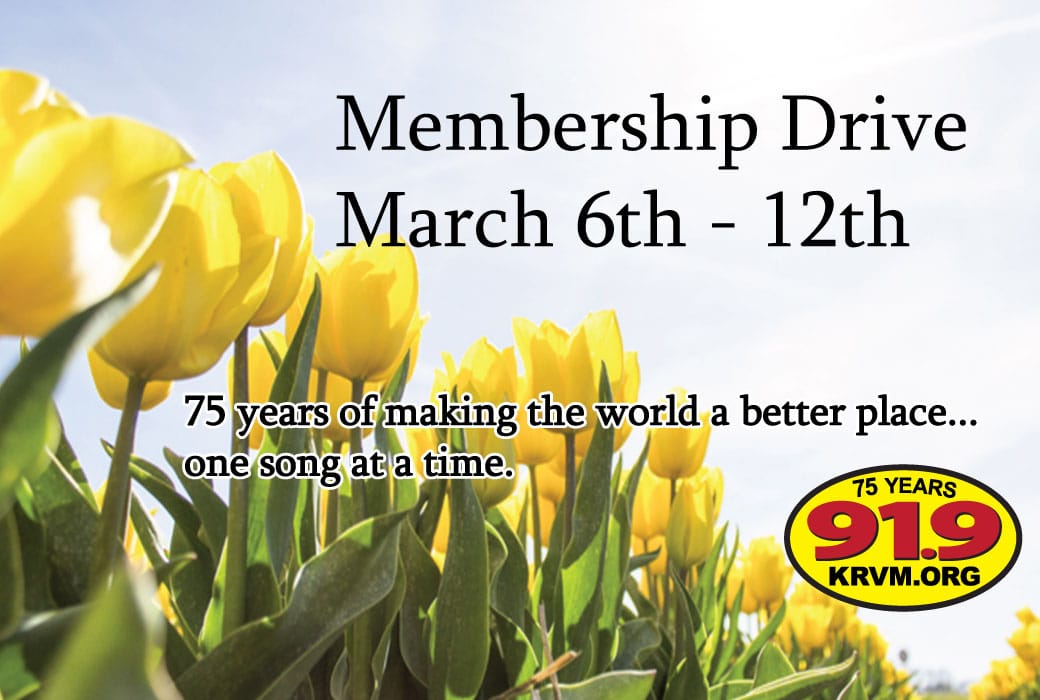 Hello and Happy March!  We have been keeping warm in these winter months basking in the glow of our 75th Anniversary Celebration Concert in December.  It was a magical night – and we're asking that you keep the on-air magic going by renewing your membership or choosing to become a sustaining member of KRVM today.
Our on-air Membership Drive is March 6-12, and we hope that you will also encourage friends and family to enjoy – and support – KRVM.
Through the act of giving, we create a cycle of goodwill and joy that is self-replenishing.  It's what keeps us going, literally and figuratively.  You provide us with the means and motivation to make the world a better place, one song at a time – and to inspire the next generation through our student program. 
The generosity of our members allows KRVM to give back to our community.  We offer not only the most amazing music, but also Public Service Announcements and community spotlight segments to highlight all the wonderful organizations and happenings that are important to our listeners.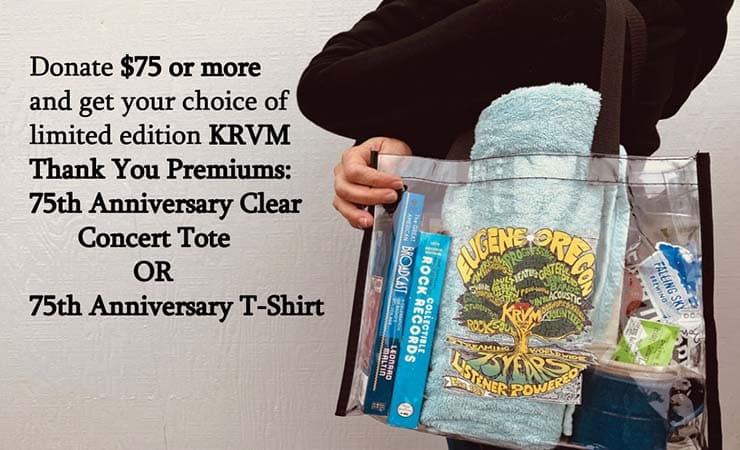 Please help us keep the cycle going by taking this opportunity to "Give!" Visit our secure online donation page by clicking here, or call us at 541-790-KRVM (5786) 8AM-5PM Monday – Friday (8AM-9PM during the Membership Drive).  Special premiums are available for a donation of $75 or more, including our new clear concert tote bag.
Thank you from the bottom of my heart, and cheers to 75 years and more!
Rene Ragan
KRVM Membership Coordinator