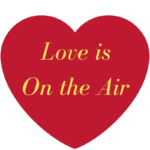 The Winter Membership Drive ended on Sunday, February 16th and we truly appreciate the support from our members!
Your support makes all this possible for KRVM to offer real variety in music and to continue its fundamental mission of educating area students. KRVM also relies on your help in order to ensure that the station's facilities, equipment and technology are safe and reliable.
If you wanted to donate but weren't able to do it during the Winter Membership Drive, you can always go online to Donate or call us at 541-790-5786. If you need to update your credit card information or renew your membership, feel free to give us a call.

Thank you from the staff and volunteers at KRVM!