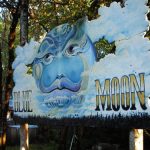 The Oregon Country Fair celebrated 50 years and 91.9 KRVM was proud to be a part of the celebration, broadcasting throughout the weekend from the Blue Moon Stage.
Friday started out with Casey Neill and the Norway Rats, followed by Petunia & The Vipers.
On Saturday, the Magical Mystery Tour with Ed K started off the live broadcast followed by Sweet Juice,  Ashleigh Flynn & the Riveters and The Deer.
On Sunday, Scott Law, 50 years of Music at the Oregon Country Fair  with KRVM hosts Mike Meyer and Jaimari AND J-Calvin wrapped up the weekend from the Blue Moon Stage.
We would like to thank the sponsors of the Oregon Country Fair Live Broadcast: Cafe Mam, Capella Market, Equinox Real Estate, Off The Waffle, Sweet Creek Foods and The Kiva.  Without their support, the live broadcasts would not have been possible.