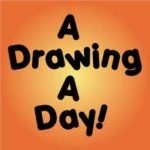 As summer approaches, do more than just listen to KRVM – become an active participant through a contribution to help support the music programs you love.
Our June "Kick Off to Summer" Fund Drive gives us all a chance to make sure that KRVM continues its mission of providing great music programming.
As added incentive, we'll give away prize packages each day during the Fund Drive. All the prizes are donated by local businesses and organizations and include a variety of items like a Go Pro camera, a river raft excursion, smart speakers and more. Also, everyone who donates before the Fund Drive ends at midnight on June 16th is entered to win a 2-night stay for 2 at the Wolf Creek Inn in Wolf Creek, Oregon. Sustaining members are automatically entered in all drawings.
For a minimum $75 donation, you can choose a KRVM logo T-shirt or Limited Edition Tote Bag as a Thank You gift with your donation.
It's easy to donate online or call us at 541-790-5786. We love talking with you!
Thank You for your support!