Modest Mouse are coming to Eugene.
The 8-member band, currently based in Portland, are known for their rich musical textures and clever, catchy lyrics.
Band highlights
The band's talented and somewhat eccentric lead singer Isaac Brock grew up in Issaquah, a suburb of Seattle. A flood forced his family to relocate to a trailer while repairing the family home; Brock chose to live in a backyard shed, where he taught himself bass and guitar.
Their fourth album – "Good News for People Who Love Bad News" – was certified platinum in 2004.
"Good News" received a grammy nomination and "Float On" was nominated for Best Rock Song.
They released "We Were Dead Before the Ship Even Sank" in 2007; it reached number one on Billboard that year and spawned hit singles "Dashboard" and "Missed the Boat."
Missed the Boat
The band has played numerous music festivals over the years, including the Good Vibes Festival, Hangout Music Festival and Coachella.
They have a recording studio in Portland ("The Ice Cream Party") they use to rehearse and record music.
Modest Mouse released "Strangers to Ourselves" in 2015. It included several ace tracks, "Lampshades on Fire" and the brilliant "The Ground Walks, With Time in a Box" among them.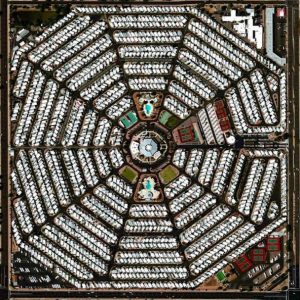 "Strangers" also included "Coyote" (inspired by the true story of a coyote that rode Portland's MAX light rail train in 2002) and an accompanying video.
You can find their music on iTunes and on their website.
Don't miss their May 24 show at The Cuthbert Ampitheater. Following the Oregon show they head for Washington, California, Arizona and Utah.